Welcome to the Dallas Arboretum, a haven of natural beauty and a paradise for flower enthusiasts. The arboretum bursts into a kaleidoscope of colors as spring unfolds, showcasing stunning blooms that captivate the senses. Embark on a captivating exploration of the enchanting spring exhibits at the Dallas Arboretum. Discover the convenience of Texas Shuttle's dependable shuttle service for a seamless transportation experience to this botanical paradise.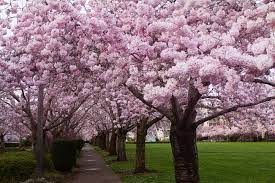 The Dallas Arboretum: An Oasis of Springtime Delights
Experience the Dallas Arboretum in all its glory during the spring season. Discover the meticulously manicured gardens, enchanting pathways, and breathtaking vistas showcasing a diverse flower collection. From tulips and daffodils to azaleas and cherry blossoms, the nursery offers a visual feast that celebrates the arrival of spring.
Must-See Gardens and Highlights
The Jonsson Color Garden: Immerse yourself in a sea of vibrant hues as you explore this garden featuring an extensive collection of annuals and perennials.
A Woman's Garden: Delight in the elegant beauty and serene atmosphere of this garden, featuring sculptural elements, water features, and fragrant blossoms.
The Nancy Rutchik Red Maple Rill: Admire the stunning display of Japanese maples reflected in tranquil pools, creating a beautiful and serene setting.
The Rory Meyers Children's Adventure Garden: Engage your senses and embark on a playful journey through interactive exhibits, nature trails, and hands-on activities.
Enhance Your Visit with Texas Shuttle
Enjoy a hassle-free and convenient journey to the Dallas Arboretum with Texas Shuttle's exceptional shuttle service. With our trustworthy shuttle service, you can relax and enjoy a hassle-free trip to the Dallas Arboretum, ensuring you have ample time to indulge in the breathtaking beauty of the gardens fully. Please sit back, relax, and let our experienced drivers take you on a scenic ride to this floral paradise.
Tips for Visiting the Dallas Arboretum
Plan your visit during weekdays to avoid crowds and fully appreciate the tranquility of the gardens.
Check the nursery's website for information on seasonal blooms, events, and any special exhibitions.
Bring a camera to capture the stunning displays and create lasting memories.
Take advantage of the nursery's dining options or pack a picnic to enjoy amidst the picturesque surroundings.
The Dallas Arboretum's spring blooms offer a remarkable visual feast, transporting visitors into a world of natural wonders. With Texas Shuttle as your reliable transportation partner, you can embark on a seamless journey to this botanical paradise. Book your shuttle service with Texas Shuttle and prepare to be enchanted by the beauty that awaits you. Immerse yourself in the vibrant colors, delicate fragrances, and breathtaking landscapes that make the Dallas Arboretum a must-visit destination in spring.