Welcome to the breathtaking coastal landscapes of Texas, where pristine beaches and endless ocean views await. With Texas Shuttle as your trusted transportation partner, you can embark on an unforgettable coastal adventure, exploring the state's finest beach destinations. Join us as we begin the journey to the most breathtaking destinations, where the perfect combination of sunshine, sandy beaches, and the ocean awaits, providing an unparalleled and unforgettable experience.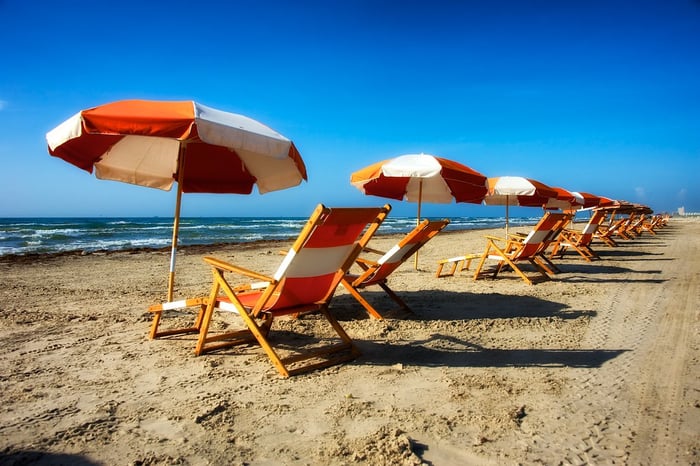 Galveston Island
As the gateway to Texas' coastal paradise, Galveston Island is a must-visit destination for beach lovers. Hop on board the Texas Shuttle and make your way to this enchanting island, where you can relax on its golden sandy beaches, dip in the sparkling waters, and indulge in a wide range of water activities. Take advantage of the historic Pleasure Pier and Moody Gardens, offering fun-filled entertainment and fascinating attractions for all ages.
South Padre Island
Nestled at the southernmost point of Texas, South Padre Island entices visitors with its picturesque beaches and lively ambiance. Experience the thrill of water sports such as surfing, kiteboarding, and parasailing, or bask in the sun and enjoy the laid-back beach vibes. Explore the nearby Laguna Madre Nature Trail to glimpse the island's rich wildlife. You can easily reach this tropical paradise with Texas Shuttle's convenient shuttle service.
Corpus Christi
Famed for its breathtaking beaches and lively cultural scene, Corpus Christi provides an ideal balance of leisure and excitement. Let Texas Shuttle take you to this coastal gem, where you can enjoy the warm Gulf waters, go fishing from the scenic Bob Hall Pier, or visit the famous Texas State Aquarium. Seize the chance to discover the wonders of Padre Island National Seashore, a natural sanctuary celebrated for its unspoiled beaches and abundant wildlife.
Port Aransas
Escape to the charming beach town of Port Aransas, accessible with the reliable shuttle service of Texas Shuttle. This coastal haven boasts miles of sandy beaches, ideal for sunbathing, shelling, and strolling along the shoreline. Explore the Mustang Island State Park, home to various bird species and offers scenic nature trails. Create lasting memories by embarking on a dolphin-watching cruise or deep-sea fishing adventures in the Gulf of Mexico.
With Texas Shuttle, your coastal adventure in Texas becomes seamless and enjoyable. From the sandy shores of Galveston Island to the tropical paradise of South Padre Island and the cultural richness of Corpus Christi and Port Aransas, there's no shortage of beach destinations to explore. So, pack your sunscreen, grab your beach towel, and let Texas Shuttle transport you to the enchanting beaches of Texas for an unforgettable coastal getaway.