If you plan a summer trip to Hill Country, Texas Shuttle can help you get there in comfort and style. The Texas Hill Country is a region encompassing 25 counties in Central Texas. Known for its rolling hills, stunning natural beauty, and charming small towns, the Hill Country is a popular destination for locals and tourists.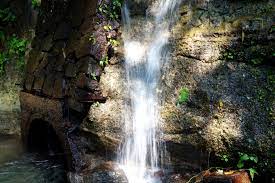 Here are some of the top attractions to explore in the Texas Hill Country this summer:
Visit the Wineries and Vineyards
The Texas Hill Country is home to a few of the top vineyards and wineries in the state. Tour the vineyards, sample local wines, and enjoy the stunning scenery. Whether you're a wine enthusiast or looking for a relaxing day out, Hill Country has something for everyone.
Explore the Enchanted Rock State Natural Area
It is a must-visit destination for nature lovers. The massive pink granite crown rises 425 feet above the surrounding terrain, offering breathtaking views of the Hill Country. The park offers hiking trails, rock climbing, camping, and stargazing.
Discover the Charm of Fredericksburg
Fredericksburg is a small town in the center of Texas known for its German heritage, charming Main Street, and local wineries. Stroll through town, explore the local shops and boutiques, and enjoy a meal at the finest restaurants in the area.
Relax in the Natural Springs
The Texas Hill Country has several natural springs perfect for swimming and relaxing. Some of the most popular springs in the area include Barton Springs in Austin, Jacob's Well in Wimberley, and Krause Springs in Spicewood.
Go Tubing on the Guadalupe River
It is a popular destination for tubing, kayaking, and canoeing. Enjoy a lazy afternoon floating down the river, taking in the stunning views, and soaking up the Texas sun.
Experience the Luckenbach Texas Music Scene
You will want to attend the Luckenbach Texas Music Scene if you're a music lover. This tiny town has become a destination for live music, with performances by up-and-coming artists and well-known musicians. Enjoy a cold beer, listen to some great music, and experience the laid-back vibe of Luckenbach.
No matter what your interests are, the Texas Hill Country has something to offer. With its stunning scenery, charming small towns, and unique attractions, it's a destination that you won't want to miss. And with Texas Shuttle, you can sit back, relax, and enjoy the ride. Book your trip today to discover the beauty of the Texas Hill Country this summer.