Welcome to Texas, where bustling cities and urban attractions coexist with hidden retreats and natural wonders. With Texas Shuttle, you can leave behind the city lights and journey to discover the serene and untouched beauty that awaits you. Join us as we delve into the lesser-known destinations of the Lone Star State and experience the tranquility of Texas's hidden retreats.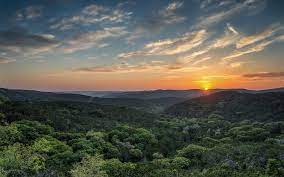 Unveiling Texas's Hidden Retreats
Hill Country Hideaways: Explore the picturesque landscapes and charming small towns of the Texas Hill Country. Indulge in the beauty of rolling hills, crystal-clear rivers, and stunning wildflower displays. Visit quaint wineries, relax at scenic spas, and embrace the slower pace of life.

Coastal Escapes: Immerse yourself in the coastal wonders of Texas. From the serene beaches of South Padre Island to the captivating wildlife of Galveston Island, there are endless opportunities for relaxation and adventure. Discover hidden fishing spots, enjoy fresh seafood, and witness breathtaking sunsets over the Gulf of Mexico.

Canyon Adventures: Embark on a journey to the breathtaking canyons of Texas. Palo Duro Canyon, often called the "Grand Canyon of Texas," offers awe-inspiring views, hiking trails, and opportunities for camping and stargazing. Marvel at the rugged beauty and immerse yourself in the tranquility of these natural wonders.


Convenient Transportation with Texas Shuttle
At Texas Shuttle, we understand the importance of seamless travel. Our reliable shuttle service in Texas ensures your journey is comfortable, convenient, and stress-free. We can pick you up from major airports with Texas airport shuttle services and transport you to your desired destination. Our ground transportation options cater to individuals and groups, offering flexible and affordable solutions.
Choosing Texas Shuttle for Your Travel Needs
Reliable and Well-Maintained Vehicles: Our fleet ensures a comfortable and safe travel experience. From spacious shuttles to comfortable buses, we have the appropriate transportation option to suit your needs.

Experienced and Professional Drivers: Our skilled drivers are committed to providing excellent service. They have extensive knowledge of Texas's roadways and will ensure you reach your destination smoothly.

Affordable and Convenient - We offer competitive rates for our shuttle services, making it an affordable option for your travel needs. Additionally, our convenient booking process allows you to plan your journey easily.
Escape the city lights and discover the hidden retreats of Texas with Texas Shuttle as your trusted travel companion. From the tranquility of the Hill Country to the coastal wonders and awe-inspiring canyons, Texas has much to offer beyond its urban centers. Embrace the natural beauty, embark on exciting adventures, and create lasting memories as you explore the hidden gems of the Lone Star State. Choose Texas Shuttle for a convenient and reliable transportation experience that will enhance your journey through Texas's hidden retreats.