Welcome to the uncharted territories of Texas, where adventure awaits at every turn. From hidden gems to breathtaking landscapes, this blog will guide you through the lesser-explored wonders of the Lone Star State. Get ready to embark on an extraordinary expedition with 7 as your trusted transportation partner.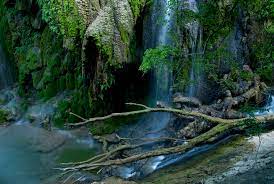 Unveiling Hidden Treasures
Texas is a state rich in hidden treasures waiting to be discovered. From hidden natural wonders to charming small towns, prepare to uncover the secrets beyond tourist hotspots. Embark on a journey beyond the ordinary with the reliable shuttle service of Texas Shuttle as you find out the hidden gems that set Texas apart from the rest.
Chasing Waterfalls
When it comes to natural beauty, Texas doesn't disappoint. With Texas Shuttle, you can easily reach some of the most enchanting waterfalls in the state. Explore the picturesque Hamilton Pool Preserve, witness the majestic Pedernales Falls at Pedernales Falls State Park, or hike to the stunning Gorman Falls. These cascading waters surrounded by lush landscapes will leave you in awe.
Exploring Enigmatic Caverns
Texas is home to a fascinating underground world of caverns and caves. Let Texas Shuttle take you on a journey to explore these enigmatic natural wonders. Discover the magnificent formations of Natural Bridge Caverns, or descend into the depths of Inner Space Caverns. As you navigate through these underground realms, you'll be amazed by the intricate beauty carved by nature over thousands of years.
Embracing Coastal Charms
Escape to the Texas coast and experience the coastal charms of towns like Galveston and Corpus Christi. Stroll along the vibrant boardwalks, visit historic sites, and immerse yourself in the unique coastal culture that defines Texas. With Texas Shuttle's shuttle service, you can relax and enjoy the sandy beaches, indulge in water activities, and savor fresh seafood.
Venturing into the Wild West
Step into the rich history of the Wild West in Texas, where the spirit of the Texan cowboy culture comes alive through exciting rodeo events, immersive cowboy museums, and a chance to relive the bygone era. Fort Worth and Amarillo are just two of the many destinations that offer an authentic cowboy experience.
Texas is a land of uncharted wonders waiting to be explored. With Texas Shuttle as your reliable transportation companion, you can embark on an extraordinary expedition to uncover hidden treasures, chase waterfalls, explore mysterious caverns, embrace coastal charms, and venture into the Wild West. Get ready to create unforgettable memories as you navigate through the lesser-known landscapes of Texas. Let Texas Shuttle be your guide to the uncharted territories, where adventure and discovery await at every corner.