Welcome to Texas, a land of rich history, vibrant culture, and awe-inspiring landscapes. Embark on a captivating journey with us as we uncover the hidden treasures and essence of the Lone Star State, inviting you to experience a transcendent adventure like no other. Your journey will be seamless and unforgettable with Texas Shuttle's comprehensive transportation services.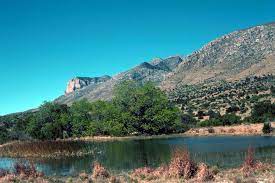 Embracing the Diversity of Texas
Immerse yourself in the vibrant cultural tapestry of Texas, where many diverse cities await to enrich your transcendent journey through the Lone Star State. In Houston, experience the vibrant international community and indulge in global cuisines. Dallas blends modernity and tradition with its iconic skyline and historic districts. San Antonio invites you to step back as you visit the Alamo and stroll along the charming River Walk. With Texas Shuttle's reliable shuttle service, you can easily navigate these diverse cities and embrace the cultural tapestry that makes Texas unique.
Nurturing Nature's Beauty
Nature enthusiasts will find themselves enchanted by Texas's breathtaking landscapes. Explore the rugged beauty of Big Bend National Park, where canyons, desert vistas, and winding trails await. Discover hidden gems like enchanting waterfalls and picturesque vineyards in the scenic Hill Country. For a coastal retreat, head to the Gulf Coast and bask in the sun on the pristine beaches of Corpus Christi. With Texas Shuttle's affordable shuttle service, you can conveniently access these natural wonders and immerse yourself in Texas's awe-inspiring scenery.
Delving into Culinary Delights
Every journey through Texas is complete with savoring its diverse culinary offerings. Indulge in the tantalizing flavors of Texas barbecue, where slow-smoked meats and savory sauces reign supreme. Dive into the vibrant world of Tex-Mex cuisine, where bold spices and fresh ingredients create mouthwatering dishes. As you discover the cities and towns of Texas, let Texas Shuttle's reliable transportation services take you to local favorites, hidden gems, and farm-to-table experiences, where you can taste the true essence of Texas.
Unearthing Hidden Retreats
Embark off the beaten path and discover the enchanting small towns and tranquil natural escapes beyond the city lights. Explore the charming town of Fredericksburg, known for its German heritage, quaint shops, and local wineries. Immerse yourself in the artistic haven of Marfa, where minimalist art installations dot the desert landscape. Seek solace in the serene beauty of Palo Duro Canyon or hike the scenic trails of Guadalupe Mountains National Park. With Texas Shuttle's reliable transportation services, you can easily access these hidden retreats and uncover the true essence of Texas.
Texas is a state captivated by its diversity, natural beauty, and warm hospitality. Experience the magic of Texas with the reliable companionship of Texas Shuttle as we guide you on a journey that will touch the heart and soul of Lone Star State. Book your transportation hassle-free with Texas Shuttle and embark on an unforgettable Texas adventure. Get ready to transcend ordinary travel and create lasting memories in this remarkable destination.