As the weather warms up in May, there's no better time to enjoy the great outdoors in Texas. From hiking and biking to swimming and camping, there are endless outdoor activities to enjoy in the Lone Star State. And with the convenience of Texas Shuttle, you can easily get to any destination for your outdoor adventure. Here are some of the top outdoor activities to enjoy in Texas in May: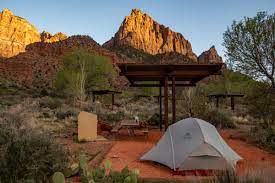 Hiking
Texas is home to many beautiful hiking trails, including the Guadalupe Mountains National Park and the Big Bend National Park. Take advantage of the shuttle services in Texas to get to these remote destinations and explore the breathtaking natural beauty of Texas.
Biking
Whether you prefer road biking or mountain biking, Texas has plenty of trails and routes to choose from. The Hill Country and the Palo Duro Canyon State Park are popular biking destinations, and the affordable shuttle services in Texas can take you and your bike to these locations.
Swimming
Beat the heat by taking a dip in one of Texas's many swimming holes and lakes. The Hamilton Pool Preserve and the Barton Springs Pool in Austin are two of the top spots to cool off and enjoy the outdoors. Take the Texas shuttle bus to these destinations and enjoy a refreshing swim.
Camping
Texas is also a great place for camping, with many state parks and campgrounds offering beautiful campsites and outdoor activities. The Garner State Park and the Padre Island National Seashore are two of the top camping destinations in Texas, and the shuttle service from Dallas to Houston can get you there easily.
Fishing
Texas is a paradise for fishing enthusiasts, with its many lakes and rivers teeming with a variety of fish. The Lake Conroe and the Caddo Lake are two of the best fishing spots in Texas, and the airport shuttle Texas can take you to these destinations hassle-free.
No matter what outdoor activity you choose, Texas Shuttle can provide transportation services to get you there safely and comfortably. Book your shuttle service from Dallas to Houston or any other destination in Texas today and get ready to explore the great outdoors in Texas!