Coffee is one of the most popular beverages in the world. There's wide production of different coffee beans through different techniques all around the globe. The aroma of the coffee granules is so pleasing that it can instantly boost anyone's mood. Everyone needs that kick in the morning from coffee to get started with their day. Houston also has many exciting coffee places to warm your heart and satisfy your soul. Here are some coffee places that you must visit: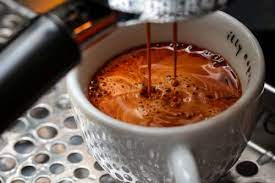 Agora is on top of our list. It has one of the most warm and cozy vibes to it. If you like antiques and art, then this is the place for you. This is a perfect place to spend your time reading a book over a coffee beside the window or catch up with a friend in the most comfortable atmosphere. They offer a wide range of coffees, teas, beer, and red, white, and Greek wines. They also provide many snacks to go with your drinks and beverages.
Ever heard of a coffee garage shop? This place has an interesting combination to it. It's the hotspot for all the motorcyclists out there. They have a fully functioning motorcycle repair shop with the best coffee and a Taco trailer. Wolfsmith offers typical coffee options with their own unique touch. They also provide Kombucha, tea, beer, Mexican coke, topo chico, and pastries.
As its name suggests, the patio is always vibrant with floral splendors. It has a 2000-foot patio offering an enchanting Downtown escape. If you like nature and spending time in it, this is a must place for you. They have an exquisite selection of coffee offering international coffees with options like Turkish coffee, Greek espresso, Greek Freddo cappuccino, and many more.
Have you watched Breaking Bad? Do chemistry and Walter White techniques intrigue you? This place has a very unique vibe to it. One that is oddly engaging. They have siphon-made coffees and brewed and espresso-based beverages. Not only that, but they also offer local craft beers on taps and wine options. On certain nights you can also get a chance to attend new live singers and songwriters concerts.
Plan your visit to these unique coffee spots with the Texas shuttle service. You can book Dallas to Houston shuttle service. We will pick you up and drop you off at your exact locations. Almost all rides are non-stop in nice cars, SUVs, or shuttles. We are available 24/7. You can also change the time or date with us without being charged. It even reduces the unwanted cost incurred on the fare of taxis and buses to reach home. There's less hassle, and you can save more money with us. The Texas Shuttle is safer, affordable, flexible, and more convenient than any other ride. Book a ride with us this season to experience that warm and stress-free holiday vibe.