Houston is a large city and is known for many things. Many tourists come here every year. The beautiful architectural churches always make the list of places that they want to visit in Houston. The Churches here have some special features which can't be found anywhere else. Along with their authenticity and regional architecture, every building has unique principles and recognition. All the churches here are crafted with individual perfection. Here's a list of a few churches in Houston that you must visit: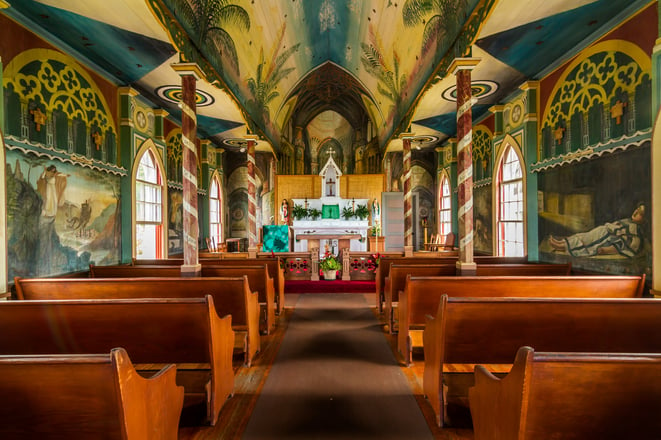 1. Hope City
Hope City is located at Houston Christian High School, 2700 West Sam Houston Parkway N. They have the motto to share and celebrate Jesus's love worldwide. This church is one of the most visited churches in the city. Everyone who comes here is connected with the community of believers. Their purpose is to love Jesus and others. To change the world by spreading happiness and faith.
2. Ecclesia
Ecclesia is located at 1100 Elder Street, Houston, TX, 77007. Everyone who comes to Houston makes sure that they visit this particular church. Ecclesia was built in 1999. It serves the city by engaging in global issues of water accessibility, poverty, and injustice. They follow the principle of connecting and growing. They also hold many gatherings and events, inviting people from around the globe.
3. Lakewood Church
Lakewood Church is one of the non - denominational churches in Houston. It's located at 3700 Southwest Fwy. This church is quite huge. This place was a former basketball stadium which is now completely transformed into a big altar, jumbo screens, a stage, and a comfortable seating structure.

Texas Shuttle will help you plan your ride to these beautiful, unique churches in Houston. You can book our Dallas to Houston shuttle service. We will pick you up and drop you off at your exact locations. Almost all rides are non-stop in nice cars, SUVs, or shuttles. We are available 24/7. You can also change the time or date with us without being charged. There's less hassle, and you save more money with us. The Texas Shuttle is safer, affordable, flexible, and more convenient than any other ride. Book a ride with us this season to experience that warm and stress-free holiday vibe. It even reduces the unwanted cost incurred on the fare of taxis and buses to reach home. We provide professional chauffeurs with uniform and clean vehicles. Our mission is to create lifetime customer loyalty by exceeding our customer's expectations in terms of service.