Austin is the state capital of Texas. It has a lot of religious significance. More than 800 churches can be found in Austin. Some of the churches are more than 100 years old. If you are in Austin, you should definitely explore the churches there. No matter if you are a believer. Churches have their own historical significance, which can be pretty interesting to know. More than that, churches have a positive vibe to them. It's a calm and serene place that helps you to connect better with yourself. So here are some churches that you should visit in Austin.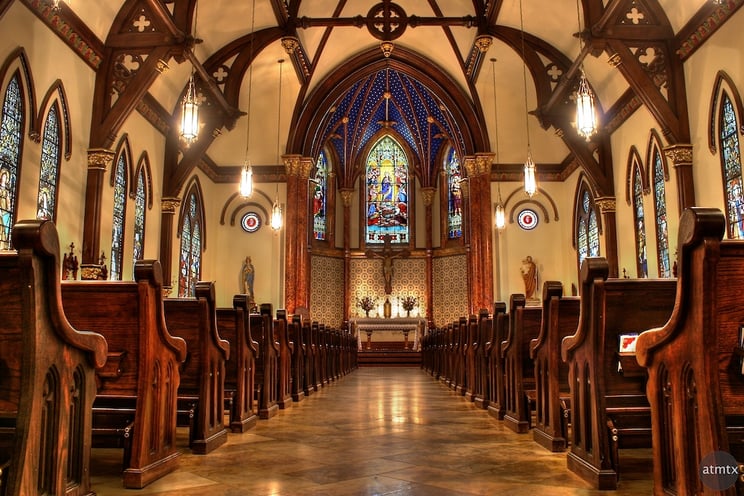 Located at 7104 McNeil Dr, it is one of Austin's non - denominational churches. The gateway church also has a praise band. You can also find yourself joined by young amateurs who are also playing in the band. One of the nicest things the Church does is they serve free coffee and lemonade to its visitors. The Pastors and Sermons are really nice. There's no judgment here. The Church will accept and love you the way you are.
The Church is one of the most popular places in Austin. It's known for its teaching. The place has a lot of events and programs going around throughout the year. The Church's community is quite lovely. But it can get tricky when the number of people increases to more than thousands. Even though at difficult times, their priority is to create interaction among its members. They also have great music, which will make you feel connected to the Savior.
Located at 901 Trinity Street is one of the famous and first Baptist churches. The Church's main motive is to spread out their word help. They want to be the minor piece of the big picture. They can only do that by producing like-minded thinking and creating a sensation among people. The Church has many activities that will help you to have love and devotion stay within you. Another exciting thing is that they have a library, a music band, and a theatre as well. So you will definitely remain entertained.
Texas Shuttle will help you plan your rides to these holy Churches . You can book our Dallas to Austin shuttle service. We will pick you up and drop you off at your exact locations. Almost all rides are non-stop in nice cars, SUVs, or shuttles. We are available 24/7. You can also change the time or date with us without being charged. There's less hassle, and you save more money with us. The Texas Shuttle is safer, affordable, flexible, and more convenient than any other ride. Book a ride with us this season to experience that warm and stress-free holiday vibe. It even reduces the unwanted cost incurred on the fare of taxis and buses to reach home. We provide professional chauffeurs with uniform and clean vehicles. Our mission is to create lifetime customer loyalty by exceeding our customer's expectations in terms of service.