When the fast-paced lifestyle of urban living becomes too much to handle, it's essential to seek solace in the tranquil nature retreats Texas offers. Leave behind the city lights and immerse yourself in the captivating beauty of Texas's scenic landscapes and peaceful getaways. With Texas Shuttle as your trusted transportation service, you can embark on a journey of relaxation and rejuvenation.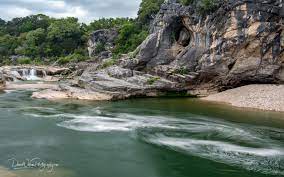 Hill Country Hideaways
The Hill Country region is a haven for nature lovers in the heart of Texas. Hop on board Texas Shuttle and venture into this picturesque region known for its rolling hills, charming small towns, and refreshing natural springs. Experience the breathtaking beauty of places like Garner State Park, Enchanted Rock, and Pedernales Falls State Park. Whether hiking, camping, or simply enjoying a stroll, Hill Country offers a peaceful retreat from the city.
Coastal Charms
Escape to the Texas coast and let the soothing sound of crashing waves and salty breeze melt away your worries. The Texas coast offers endless opportunities for relaxation and coastal exploration. Unwind on pristine beaches, go fishing in the Gulf of Mexico, or embark on a dolphin-watching adventure. With Texas Shuttle's convenient shuttle service, you can explore popular coastal destinations like South Padre Island, Port Aransas, and Galveston.
Majestic National Parks
Texas has several remarkable national parks showcasing the state's diverse natural beauty. With Texas Shuttle's reliable ground transportation, you can visit iconic parks like Big Bend National Park, Guadalupe Mountains National Park, and Palo Duro Canyon State Park. Immerse yourself in the grandeur of towering canyons, dramatic desert landscapes, and vibrant hiking trails. These national parks are a testament to the stunning natural wonders that Texas has to offer.
Tranquil Rivers and Lakes
Escape the city's hustle and find solace in Texas's serene rivers and lakes. With Texas Shuttle's affordable shuttle service, you can visit places like the San Marcos River, Caddo Lake, and the Colorado River. Embark on a kayaking adventure, go tubing along crystal-clear waters, or relax by the tranquil shores. These natural waterways offer a refreshing escape and a chance to connect with nature.
Escape from the bustling city life and entrust Texas Shuttle as your reliable travel companion to embark on an exceptional journey that unveils the mesmerizing beauty of nature's secluded havens in Texas. From the tranquil rivers and lakes to the majestic national parks, no shortage of natural beauty is waiting to be explored. Book your trip with Texas Shuttle and immerse yourself in the serenity and wonders of Texas's scenic landscapes.