Are you a music lover searching for the ultimate festival experience in Texas? Look no further! Texas is home to some of the country's biggest and best music festivals, and with Texas Shuttle, getting there has always been challenging. There is a festival for every taste, from indie rock to country music. Here are a few of the top music festivals in Texas to include on your bucket list.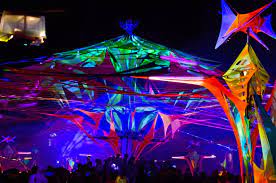 Austin City Limits Music Festival
Austin City Limits Music Festival, or ACL Fest for short, is an annual music festival held in Zilker Park in Austin. This festival is known for its diverse lineup, including everything from rock and hip-hop to electronic and indie. Over the years, ACL Fest has featured headliners such as Paul McCartney, Eminem, and the Red Hot Chili Peppers. With eight stages and over 130 bands, there is always something to watch and hear at ACL Fest.
South by Southwest (SXSW)
South by Southwest, or SXSW, is an annual festival in Austin every March. The festival has been around since 1987 and has grown into the most significant cultural event in the world. The festival's music portion features over 2,000 artists worldwide, performing on over 100 stages throughout the city. In addition to music, SXSW also includes film and interactive media events.
Houston Rodeo
The Houston Rodeo is one of the largest rodeos in the world, but it's not just about the cowboys and cowgirls. The Houston Livestock Show and Rodeo feature a lineup of a few of the biggest names in country music, carnival rides, food, and livestock shows. The festival lasts over 20 days in March and attracts over 2.5 million visitors yearly.
Float Fest
Float Fest is a unique festival that combines music and tubing on the San Marcos River. Float Fest is a great way to beat the heat and enjoy some of the best live music in July. Past performers have included Tame Impala, Modest Mouse, and Weezer. The festival also features camping and RV options for those who want to earn a weekend.
Old Settler's Music Festival
Old Settler's Music Festival is a bluegrass and roots music festival held annually in the Texas Hill Country. The festival is known for its laid-back atmosphere and scenic location at Driftwood's Salt Lick BBQ Pavilion. In addition to music, the festival features arts and crafts vendors, a youth talent competition, and camping options.
With Texas Shuttle, you can sit back, relax, and enjoy the ride to your favorite music festival. Our shuttle service offers comfortable and convenient transportation to and from the festival grounds. Don't worry about traffic or parking – let us take care of the driving so you can focus on the music. Book your shuttle service today and get ready to rock out at the best music festivals in Texas!