As the weather warms up, Texas comes alive with various festivals and events that showcase the state's unique culture and heritage. From music and art to food and wine, there's something for everyone to enjoy. And what better way to travel to these events than with Texas Shuttle, the premiere shuttle service in the Lone Star State?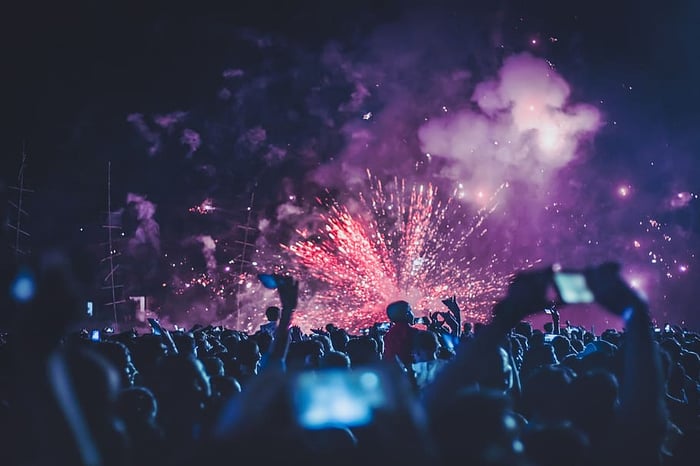 Here's a guide to a few of the best festivals and events happening in Texas this April and how you can get there with the Texas Shuttle.
San Antonio Book Festival - April 2-3
Book lovers will want to attend the San Antonio Book Festival, a two-day event that brings together more than 100 local and national authors for readings, discussions, and book signings. Texas Shuttle can pick you up from San Antonio International Airport and take you to the festival, making it easy to immerse yourself in the literary world.
Fort Worth Food and Wine Festival - April 7-10
Foodies rejoice! The Fort Worth Food and Wine Festival celebrates the best food and drink from Fort Worth and beyond. From the Grand Tasting event to the Barbecue Showdown, there's no shortage of delicious eats and drinks. Let Texas Shuttle be your designated driver so you can indulge in all the culinary delights without worrying about getting behind the wheel.
Texas Sand fest - April 22-24
Head down to Port Aransas for the Texas Sandfest, a three-day festival featuring some of the world's best sand sculptors. Watch as they transform piles of sand into intricate works of art, and enjoy live music and food vendors throughout the weekend. Texas Shuttle can take you to Port Aransas from any location in Texas, so you can focus on having fun in the sun.
Dallas Art Fair - April 22-25
Art enthusiasts will want to attend the Dallas Art Fair, a four-day event that showcases modern and contemporary art from around the world. Texas Shuttle can take you to the fair from any location in Texas, so you can admire the art without worrying about parking or transportation.
Chappell Hill Bluebonnet Festival - April 24-25
Experience the beauty of Texas in the springtime at the Chappell Hill Bluebonnet Festival. This two-day event features live music, food vendors, and fields of bluebonnets in full bloom. Let Texas Shuttle take you to Chappell Hill to enjoy the scenic drive and take in the natural beauty of Texas.
Whatever festival or event you attend this April, you can travel comfortably and style with Texas Shuttle. Our shuttle service is affordable, reliable, and available throughout Texas. We offer airport shuttle service, group transportation, and more, so you can travel quickly and safely. Book your ride today and get ready to experience the best of Texas.