Spring is a season of rejuvenation, renewal, and beauty. What better way to begin the season than by experiencing the stunning works of art showcased at the many art festivals in Dallas this April? With so many festivals, deciding which ones to attend can be overwhelming. That's why we've compiled a guide to the best art festivals in Dallas this April, with all the information you need to make the most of your experience. And with Texas Shuttle providing comfortable and affordable transportation, you can focus on the art without worrying about the logistics.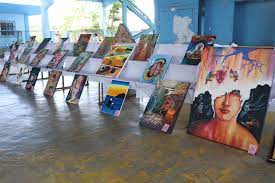 Deep Ellum Arts Festival
Located in the heart of the Deep Ellum neighborhood, this festival celebrates the vibrant art scene in Dallas. With over 200 artists showcasing their works, live music performances, and plenty of delicious food and drinks, the Deep Ellum Arts Festival is an event not to be missed. From April 1-3, this festival is the perfect way to kick off your spring art adventures in Dallas.
Arts in Bloom
Arts in Bloom is the perfect choice if you're looking for a family-friendly art festival. This festival takes place in the charming suburb of McKinney and features over 150 local artists showcasing their works. In addition to the art, there are live music performances, children's activities, and plenty of food and drinks to enjoy. Arts in Bloom takes place from April 9-11, so mark your calendars.
Dallas Art Fair
For those looking for a more high-end art experience, the Dallas Art Fair is a must-visit. This event showcases contemporary and modern art worldwide and is the perfect opportunity to discover new artists and expand your art collection. The Dallas Art Fair takes place April 15-18 at the Fashion Industry Gallery in downtown Dallas's heart.
Main Street Fest
While not strictly an art festival, Main Street Fest celebrates all things Grapevine, including the city's thriving arts scene. With live music performances, artisanal vendors, and plenty of delicious food and drinks, Main Street Fest is a fun and eclectic event perfect for the whole family. The festival takes place from April 16-18 in downtown Grapevine.
Transportation with Texas Shuttle
Attending multiple art festivals in a short period can be tiring, but with Texas Shuttle, you can rest and recharge comfortably. Our shuttle service in Texas provides reliable and affordable ground transportation to and from each festival, so you can relax and focus on enjoying the art. With our comfortable vehicles and friendly drivers, you'll have a stress-free transportation experience that will make your art festival adventure even more memorable.
Don't let transportation logistics get in the way of your art festival experience. Book your Texas shuttle service today and immerse yourself in Dallas's vibrant art scene this April. With our affordable and reliable shuttle service in Texas, you can explore all the festivals on our list and more. Plus, with our commitment to safety and cleanliness, you can rest easy knowing you're in good hands. Visit our website today to book your shuttle service and make the most of your art-filled spring in Dallas.