Have you ever been asked if you are a Beach or a Mountain person? Well, in this post, we will discuss Houston's beaches. Many could choose the mountain or beach, and some could say they like both. The best feeling one could experience is sitting on the beach and watching the sunset in the ocean. It's actually quite surreal. Some people are lucky if they have beaches near their place, and sometimes people have to travel to enjoy the serene beauty of a beach. Houston has many beaches that you must visit. Here's a list of some of them: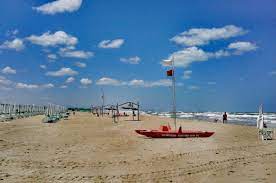 1. Seawall Beach
Seawall Beach is one of the most popular destinations. It's just an hour's drive. It's the center attraction of Galveston and one of the most exciting beaches in town. This is the perfect spot for you to enjoy, relax, soak in the sun, or jump into the water. They have cabanas, chairs, and beach umbrellas for rent. You can also find many restaurants within walking distance from the beach.
2. Sylvan Beach
It is one of the closest beaches to Houston. You can get there within thirty minutes or less. This beach has many activities for you to do. They have a beach park with volleyball nets, skate parks, and a playground for children. They also have a dog park in the area. The Sylvian Beach has picnic tables and facilities like showers and restrooms to make your stay pleasant. Besides everything, they also have an app that has a music selection to enhance your beach experience. Isn't that just cool?
3. East Beach
East Beach is one of the most happening beaches near Houston. It's pretty crowded during summer, with regular concerts and festivals taking place. They have various exciting beach activities like sandcastle competitions, volleyball tournaments, and many more. You can also Parasail over the water or rent jet Skis. They also have facilities like chairs, cabanas, and beach umbrellas for rent. You can also go to East End Lagoon Nature Preserve, located just beside the beach. There you can hike, kayak, and watch for native birds.
Plan your visit to these beautiful beaches with the Texas shuttle service. You can book Dallas to Houston shuttle service. We will pick you up and drop you off at your exact locations. Almost all rides are non-stop in nice cars, SUVs, or shuttles. We are available 24/7. You can also change the time or date with us without being charged. It even reduces the unwanted cost incurred on the fare of taxis and buses to reach home. There's less hassle, and you can save more money with us. The Texas Shuttle is safer, affordable, flexible, and more convenient than any other ride. Book a ride with us this season to experience that warm and stress-free holiday vibe.