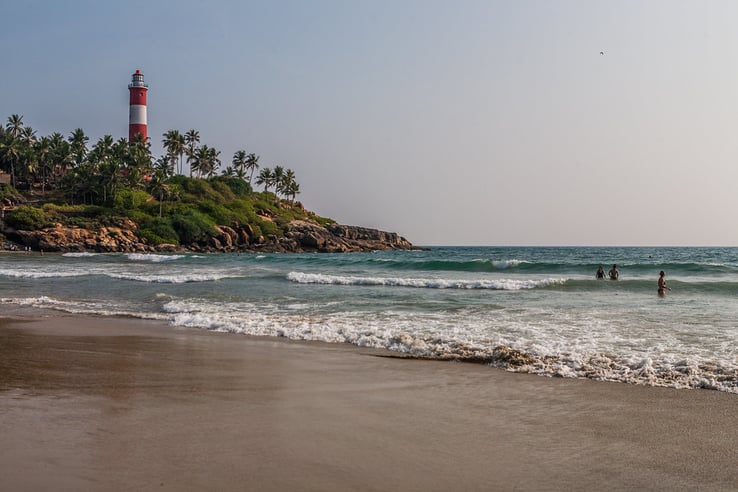 We all love beaches. The sand, the sun, the ocean, there's nothing not to like about it. Beach is the perfect place to have fun with friends. You can also do so many activities there. From surfing to snorkeling, there's no limit to it. Dallas has many beautiful beaches where you go on the weekend and chill all day out. Here's a list of a few beaches in Dallas:
1. Lynn Creek Park
Lynn Creek Park is just 30 minutes from Dallas. It's a beautiful white sand beach which is perfect for sunbathing and swimming. You can play so many games there. They have a playground, beach volleyball court, concession stand, and barbeque sites. They also have a marina and two boat ramps for those who want to go deeper into the ocean.
2. Burger's Lake Park
Burger's Lake Park has a sandy bottom and filtered and cleaned water. This place is refreshing and stunningly clear. The park has a turquoise pool, diving boards, and a giant 25-foot trapeze. You can find lifeguards always on the watch, seeing for the safety of everyone. Of Course, as the name suggests, they have classic food items like burgers, pizza, ice cream, and many more to fulfill your hunger needs. This place is located on the outskirts of Fort Worth.
3. Collin Park
Collin Park is just 40 minutes away from the city center. It's one of the largest lakes in North Texas. This place offers boating, camping, hiking, and many more. The park has a long stretch of sand where you can sunbathe, play volleyball, or swim. In the harbor, you can find many restaurants featuring live music.

Texas Shuttle will help you plan your ride to these beautiful beaches in Dallas. You can book our Dallas to Austin shuttle service. We will pick you up and drop you off at your exact locations. Almost all rides are non-stop in nice cars, SUVs, or shuttles. We are available 24/7. You can also change the time or date with us without being charged. There's less hassle, and you save more money with us. The Texas Shuttle is safer, affordable, flexible, and more convenient than any other ride. Book a ride with us this season to experience that warm and stress-free holiday vibe. It even reduces the unwanted cost incurred on the fare of taxis and buses to reach home. We provide professional chauffeurs with uniform and clean vehicles. Our mission is to create lifetime customer loyalty by exceeding our customer's expectations in terms of service.