The Austin Reggae Festival is just around the corner, promising a vibrant celebration of reggae music, delicious food, and an electrifying atmosphere. As you gear up for this exciting event, one thing you don't want to overlook is transportation. Navigating through traffic, finding parking, and dealing with the logistics of getting to and from the festival can be a real buzzkill. That's where our Texas Shuttle comes in to save the day. With our reliable and hassle-free transportation services, you can focus on immersing yourself in the reggae vibes and enjoying every moment of the festival. Let's dive deeper into how Texas Shuttle can elevate your Austin Reggae Festival experience.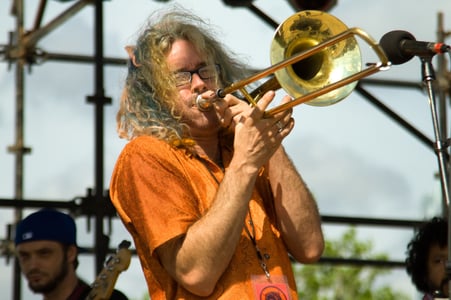 Convenient Door-to-Door Service
When you book with the Texas Shuttle, convenience is our top priority. Unlike other companies that leave you at a bus stop or make multiple stops along the way, Texas Shuttle offers door-to-door service. They pick you up from your home, hotel, business, or any location in the State of Texas, not just DFW. Say goodbye to the stress of waiting at intermediate points or sharing a vehicle with strangers. Texas Shuttle ensures a comfortable and personalized travel experience, taking you directly to the festival grounds.


Premium Vehicles for Your Comfort
Arriving in style is part of the experience, and Texas Shuttle understands that. Their fleet of vehicles consists of clean, newer, and luxurious options. From spacious shuttles and SUVs for larger groups to elegant cars for smaller parties, Texas Shuttle ensures that your journey to the Austin Reggae Festival is both comfortable and enjoyable. You can trust their professional drivers to select the appropriate vehicle based on your group size and luggage requirements.
Flexible Reservation Changes
Planning is essential when it comes to attending the Austin Reggae Festival, but sometimes unexpected circumstances arise. Texas Shuttle understands this and offers flexibility with reservation changes. Need to adjust the date or time of your trip? No worries. You can change your reservation at no cost. If you're uncertain about specific details like the exact address or flight number, you can still reserve your spot and provide the information later via phone or email. Texas Shuttle strives to accommodate your needs and ensure a seamless experience.
Arrival and Departure Made Easy
For airport pickups, Texas Shuttle has designated pickup locations at DFW and Love Field. At DFW, look for the "Prearranged" area, easily visible and located at the lower level of each terminal. At Love Field, head to the "Ground Transportation" area on the lower level, down the ramp from the baggage claim. Texas Shuttle prioritizes clear communication and asks that you turn on your cell phone, ensuring that your driver can call or text you upon arrival. They also provide helpful instructions for wheelchair users to ensure a smooth pickup process.
Save Time and Enjoy the Festival
One of the advantages of choosing the Texas Shuttle for your transportation needs is their commitment to efficiency. They strive not to overbook vehicles, ensuring that your ride is fast and direct. By minimizing travel time, you can make the most of your experience at the Austin Reggae Festival. Additionally, Texas Shuttle recommends allowing extra time during rush hours and considering potential traffic incidents or adverse weather conditions. Safety and timely arrival are always their priority.
Book Your Hassle-Free Ride with Texas Shuttle
Ready to enjoy the Austin Reggae Festival to the fullest? Book your transportation with the Texas Shuttle today. By reserving your spot, you'll have peace of mind, knowing that reliable and convenient transportation is taken care of. Remember to enter the full address when booking to access promotional rates and discounts. Whether you're a reggae enthusiast or simply looking to immerse yourself in a lively atmosphere, let Texas Shuttle elevate your festival experience with their exceptional service.
Attending the Austin Reggae Festival should be a time of pure enjoyment, not stress. Texas Shuttle is your trusted partner in ensuring a hassle-free transportation experience. With our door-to-door service, premium vehicles, flexibility in reservation changes, and commitment to reliability, Texas Shuttle sets the stage for an unforgettable time at the festival. Don't let transportation worries dampen your spirits—choose Texas Shuttle and get ready to dance, groove, and savor the vibrant reggae vibes at the Austin Reggae Festival.