Are you craving a beach vacation but don't want to leave the Lone Star State? Luckily, Texas has various beaches, each with its unique charm. And the best part? You can get there quickly and comfortably with Texas Shuttle. So pack your sunscreen, towels, and beach gear, and explore the best beaches in Texas.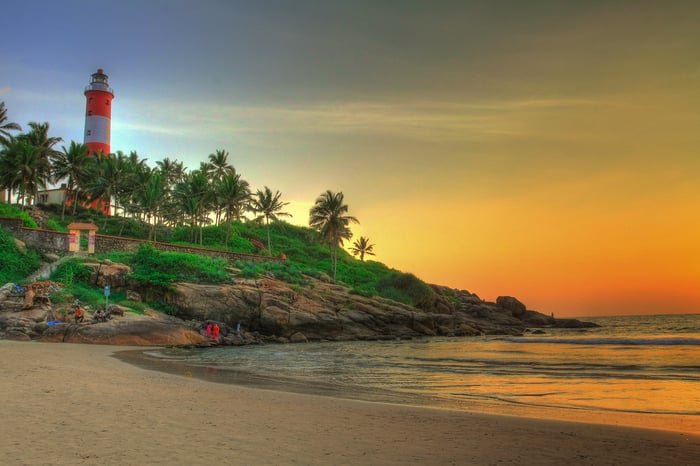 South Padre Island
South Padre Island is a top destination for beach lovers on the southernmost tip of Texas. With miles of pristine sandy beaches, turquoise waters, and plenty of water activities, South Padre Island has something for everyone. You can go parasailing, jet skiing, fishing, or relaxing on the beach and soak up the sun. You might even spot a few dolphins swimming in the bay if you're lucky. And when hunger strikes, head to one of the island's many seafood restaurants for some fresh catch of the day.
Port Aransas
Another popular beach destination in Texas is Port Aransas, on Mustang Island in the Gulf of Mexico. With its wide beaches, warm waters, and laid-back atmosphere, Port Aransas is the perfect spot for a relaxing getaway. Spend your days lounging on the beach, collecting seashells, or fishing off the pier. And when the sun sets, head to one of the local bars or restaurants for some live music and fresh seafood.
Rockport Beach
Rockport Beach is the place to go if you're looking for a family-friendly beach. Located on Aransas Bay, Rockport Beach has calm waters, playgrounds, picnic areas, and even a saltwater lagoon for swimming and fishing. You can also take kayaks or paddleboards on rent to explore the bay or go on a dolphin-watching tour. And when you're ready to refuel, head to one of the beachside restaurants for some classic seafood dishes.
Galveston Island
Galveston Island, located on the Gulf Coast, is another top beach destination in Texas. With over 32 miles of beaches, Galveston Island offers many activities, from surfing and kiteboarding to birdwatching and hiking. You can also explore the island's historic downtown, visit the famous Moody Gardens, or take a ferry to see the dolphins and sea turtles. And when it's time to eat, head to one of the island's many restaurants for fresh Gulf seafood or Texas-style barbecue.
Padre Island National Seashore
For a more secluded beach experience, head to Padre Island National Seashore. This undeveloped barrier island stretches for over 70 miles along the Gulf of Mexico, offering visitors a chance to explore the natural beauty of the Texas coast. You can go birdwatching, fishing, or hiking on the many trails or relax on the beach and watch the waves. And when the sun sets, you can camp under the stars and listen to the sound of the ocean.
With so many beautiful beaches, Texas is a paradise for beach lovers. And with Texas Shuttle, getting there has always been challenging. So whether you're looking for a family-friendly beach, a romantic getaway, or an adventure-filled vacation, Texas has it all. Book your Texas Shuttle trip today and start planning your beach getaway.