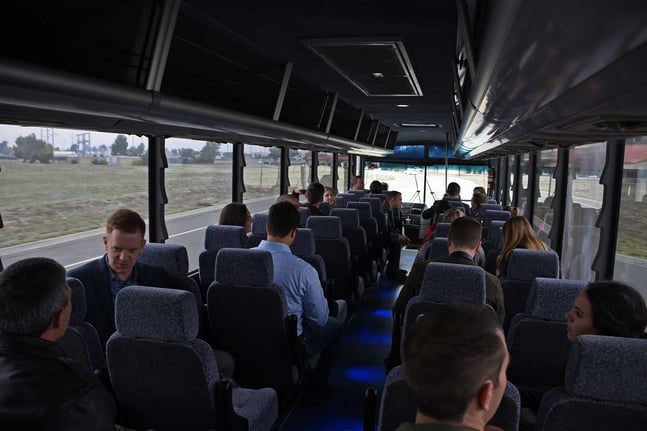 When it comes to traveling, comfort and convenience are key. And that's precisely what you'll get when you travel with Texas Shuttle. This transportation company offers a range of services designed to make your trip to Texas memorable and enjoyable. Texas Shuttle is the best option for your transportation needs, whether you're in the state for business or pleasure.
Comfortable Vehicles
Traveling in comfort is essential, and with the Texas Shuttle, you won't have to sacrifice comfort for convenience. One of the important benefits of traveling with the Texas Shuttle is comfort. Whether you're cruising alone or with a group, you can sit back and relax in their spacious and well-appointed vehicles. The company operates a fleet of modern and well-maintained vehicles that are designed with your comfort in mind. With features like spacious seating, air conditioning, and ample legroom, you'll be able to sit back and relax during your journey.
Flexible Transportation Options
One of the great things about the Texas Shuttle is the variety of transportation options available. Whether you're traveling solo, with friends, or with family, you can choose from shuttle buses, private vans, and town cars. This flexibility ensures that you'll be able to find the perfect transportation solution for your needs, whether you're in Texas for a quick business trip or an extended vacation.
Professional Drivers
Texas Shuttle employs only the best drivers who are knowledgeable, friendly, and experienced. They'll take care of all the details, ensuring that you arrive at your destination on time and in comfort to take in the sights and sounds of Texas. With the Texas Shuttle, you can relax and let someone else do the driving, giving you the freedom to enjoy the sights and sounds of Texas.
Affordable Prices
Another advantage of traveling with Texas Shuttle is the affordability of their services. With competitive rates and a variety of packages and deals available, you'll be able to stick to your budget while still enjoying all that Texas has to offer. Whether you're alone or with a group, you'll find a transportation option that fits your needs and budget. Whether you choose a shuttle bus, private van, or town car, you can rest assured that you're getting excellent value for your money.
In conclusion, if you're planning a trip to Texas, be sure to consider the benefits of traveling with Texas Shuttle. With their comfortable, flexible, professional, and affordable services, you'll be able to discover all that Texas has to offer with ease. So why wait? Book your transportation with the Texas Shuttle today and start planning your next adventure in Texas!
And for more information, contact (480) 710-3441.