Texas is a popular tourist destination in the United States, known for its diverse landscape, rich history, and cultural attractions. Popular activities in Texas include visiting museums and art galleries, taking a rodeo or cowboy culture tour, and experiencing the state's renowned Tex-Mex cuisine. Visitors can also enjoy outdoor activities such as hiking, camping, and fishing in Texas' many state and national parks.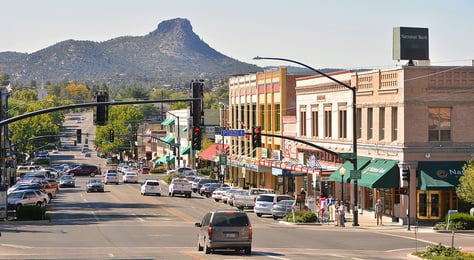 Tourist Spots To Enhance Your Learning
Space Centre Houston
The Space Center Houston is the official visitor center for NASA's Johnson Space Center. It allows visitors to see actual spacecraft, meet a NASA astronaut, and experience spaceflight simulations. The Space Center Houston also offers a variety of educational programs and special events, including presentations by NASA scientists and engineers and opportunities for students to participate in hands-on space-related activities. The Space Center Houston is home to exhibits and attractions, including Independence Plaza, Mission Mars, Astronaut Gallery, etc.
The Sixth Floor Museum
The Sixth Floor Museum at Dealey Plaza is located in the former Texas School Book Depository building in Dallas, Texas. The museum is dedicated to the life, legacy, and assassination of President John F. Kennedy, who was assassinated in Dealey Plaza on November 22, 1963.
The museum is located on the sixth floor of the building, from where Lee Harvey Oswald is believed to have fired the shots that killed Kennedy. The museum features exhibits and multimedia presentations that examine Kennedy's life and presidency and the events leading up to and following his assassination. The museum also includes a variety of artifacts related to Kennedy and the assassination, such as photographs, documents, and film footage.
Dallas Arboretum and Botanical Garden
The Dallas Arboretum and Botanical Garden is a 66-acre botanical garden in Dallas, Texas. The park features a wide variety of plants and flowers, including an extensive collection of azaleas, camellias, and roses. The garden also has several specialty gardens, including the Rory Meyers Children's Adventure Garden, an interactive garden designed to educate children about plants and the environment. The arboretum also offers various events and programs throughout the year.
South Padre Island Dolphin Research and Sealife Nature Center
The Dolphin Research and Sealife Nature Center is a marine mammal park and aquarium located on South Padre Island, Texas. The center is dedicated to educating visitors about the marine life of the Gulf of Mexico and the conservation of marine mammals. The center features a variety of marine mammal species, including dolphins, sea lions, and seals, which can be observed during daily shows and interactive encounters.
Texas shuttle ensures the safety of its passengers with expert drivers. We offer 24/7 service at affordable rates. You can choose your ride as we provide SUVs, shuttle services, and luxury cars. Book your ride today and enjoy your vacation with your loved ones. For more information, contact (817) 403-6196.