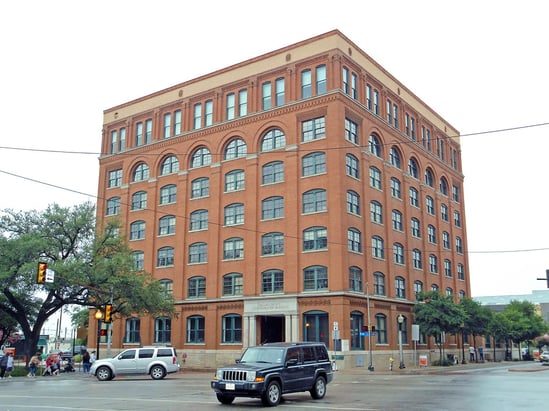 Beto & Son is a Mexican-inspired restaurant located in Dallas, Texas. The restaurant is known for its upscale atmosphere, and its menu is designed to be shared among a group. They offer a variety of dishes, including tacos, ceviche, and enchiladas, as well as a selection of tequilas and mezcals. They also have outdoor seating with heaters.
It's open for lunch and dinner and has a bar with a wide selection of tequila and mezcals.
The Bishop Arts District is a neighborhood in Dallas, Texas. Known for its unique local shops, art galleries, and restaurants. The area is home to a wide variety of businesses, including boutiques, vintage shops, home decor stores, and many popular restaurants and bars. The district is also home to several art galleries showcasing local artists' work. It is a popular destination for locals and tourists, known for its small-town charm and community atmosphere.
Pecan Lodge is a BBQ restaurant located in Dallas, Texas. It is known for serving some of the best BBQs in the city and has a reputation for its delicious brisket, ribs, and pulled pork. The restaurant is located in the historic Dallas Farmers Market, a popular destination for locals and tourists. The restaurant is open for lunch and dinner. It's a casual spot with picnic tables and a line that can get long, but the wait is worth it for the BBQ.
Deep Ellum is a neighborhood in Dallas, Texas, known for its arts and culture scene, nightlife, and live music venues. It is home to a variety of bars, restaurants, and shops. Deep Ellum is known for its vibrant street art and murals, as well as its live music scene, featuring a variety of genres, including blues, rock, and hip-hop. The neighborhood is also home to several art galleries and theaters. It has a lively and bohemian atmosphere.
The Traveling Man
The Traveling Man is a series of sculptures in the Deep Ellum neighborhood of Dallas, Texas. They are a set of three sculptures created by artist Brad Oldham, each depicting a prominent, stylized figure of a man in a suit, holding a suitcase, and appearing to walk down the street. The sculptures are made of stainless steel and placed at three locations in the neighborhood. The Traveling Man sculptures are considered a landmark of the area and have become a popular spot for photos. They are often used as a meeting spot or a point of reference in the neighborhood.
Texas Shuttle is a transportation service that provides shuttle service from airports and other locations around Texas. They offer airport shuttle service to and from Austin, Dallas, Fort Worth, Houston, and San Antonio airports. The company also provides shuttle service for events and group transportation, corporate transportation, and private charter service. For more information, contact (817) 403-6196.