Texas has a rich history, diverse cultures, and unique heritage. From the Alamo and San Jacinto Battleground State Historic Sites to the vibrant Native American communities, there is much to explore and discover in this great state. With Texas Shuttle, you can embark on a journey of discovery, examining the state's most significant historical sites and Native American communities in comfort and style.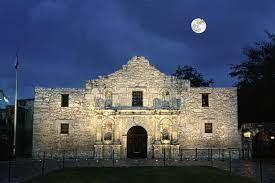 The Alamo: A Symbol of Texas' Fight for Independence
The Alamo, located in San Antonio, is one of the state's most iconic historical sites. This former mission and fortress are renowned for their role in the fight for Texas' independence from Mexico. In 1836, a small group of Texans fought a courageous battle against Mexican forces, with Davy Crockett, Jim Bowie, and William Barret Travis among the heroes who fell. Today, the Alamo symbolizes Texas' bravery and spirit and is a popular tourist attraction.


San Jacinto Battleground State Historic Site: The Birthplace of Texas
The San Jacinto Battleground Site is another important historical site in Texas. Located near Houston, it was here that Sam Houston led the Texan army to victory against Mexican forces in 1836, securing Texas' independence. The site features a monument taller than the Washington Monument, a museum, a theater, and a park.


Native American Communities in Texas: Celebrating the State's Rich Cultural Diversity
Texas is also home to several Native American communities with unique histories, cultures, and traditions. From the Kickapoo Traditional Tribe of Texas to the Alabama-Coushatta Tribe of Texas, these communities offer visitors the chance to learn about the state's rich cultural heritage and to experience the vibrant traditions of Native American culture.


Discovering Texas' History and Culture: A Journey Worth Taking
In conclusion, whether you're a history buff, a culture lover, or simply looking for a unique travel experience, exploring Texas' history and culture is a journey worth taking. You can travel comfortably and style with Texas Shuttle, stopping at the state's most significant historical sites and Native American communities. So why wait? Book your trip today and start discovering Texas!


Texas Shuttle is a transportation company that provides shuttle services to various destinations in Texas. With a focus on comfort, safety, and affordability, the company offers convenient and reliable transportation solutions for travelers, tourists, and locals. Whether you want to explore the beautiful landscape of Texas, visit its iconic cities, or attend a special event, Texas Shuttle is committed to making your journey comfortable and enjoyable. From airport transfers to scenic tours and everything in between, Texas Shuttle has various options, making it the perfect transportation solution for anyone exploring Lone Star State.