Texas is known for its beautiful landscapes and scenic drives, making it the ideal destination for road trip enthusiasts. From rolling hills to dramatic canyons and wide-open prairies, Texas offers a variety of natural wonders that will take your puff away. With Texas Shuttle, you can explore the state's most breathtaking roads without worrying about driving and navigating. This article will take you on a journey through the best scenic drives in Texas, complete with tips for what to see and do along the way.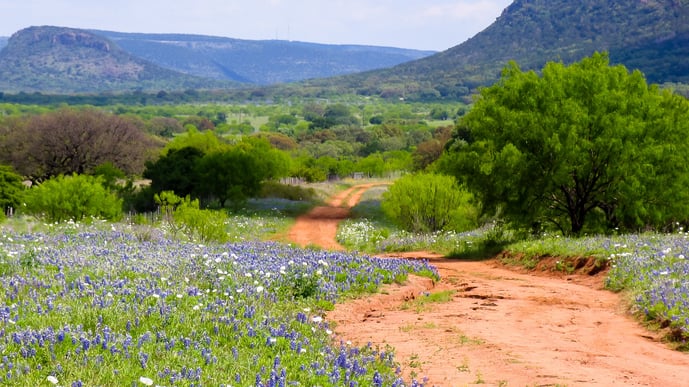 Hill Country Scenic Loop
The Hill Country Scenic Loop is a 200-mile drive through the heart of Texas hill country, offering breathtaking scenery of rolling hills, lush forests, and clear streams. The drive takes you through several quaint towns, each with its unique charm, and offers plenty of opportunities to get out of the car and explore. Some must-visit stops along the way include the iconic city of Austin, the historic town of Fredericksburg, and the charming town of Bandera, known as the "Cowboy Capital of the World."


Palo Duro Canyon Scenic Drive
For a truly breathtaking scenic drive, head to the Palo Duro Canyon, located just outside Amarillo. This drive takes you through the second-largest canyon in the country and offers stunning views of the red rock formations and rolling hills. Stop at the Palo Duro Canyon State Park, where you can hike, picnic, or take a scenic drive to the top of the canyon for panoramic views.


Big Bend Scenic Drive
If you're looking for a scenic ride that takes you to the edge of Texas, look no further than the Big Bend Scenic Drive. This drive takes you through the rugged and remote Big Bend National Park, where you can see various wildlife, including deer, javelina, and bighorn sheep. Stop at the historic Castolon Historic District, where you can explore old adobe buildings and learn about the area's rich history.


Gulf Coast Scenic Drive
For a scenic drive that takes you along the coast, head to the Gulf Coast Scenic Drive. This drive takes you through some of Texas' most beautiful beach towns, including Galveston, Corpus Christi, and Port Aransas. Along the way, you can enjoy scenic views of the Gulf of Mexico, stop at state parks for a picnic or hike, or relax on the beach and absorb the sun.


Texas is home to a few of the most breathtaking scenic drives in the country, and with Texas Shuttle, you can explore them all without worrying about driving. Whether you're looking for rolling hills, dramatic canyons, or coastal views, Texas has something for everyone. So grab your friends and family and embark on a scenic trip through Lone Star State.