If you plan a road trip from Dallas to Austin, you're in for a treat. This route takes you through the scenic Hill Country of Texas, where you'll find rolling hills, picturesque towns, and plenty of outdoor activities. With Texas Shuttle, you can sit back, relax, and let someone else drive while enjoying the beautiful scenery. In this blog, we'll highlight some of the best stops to help you make the most of your trip.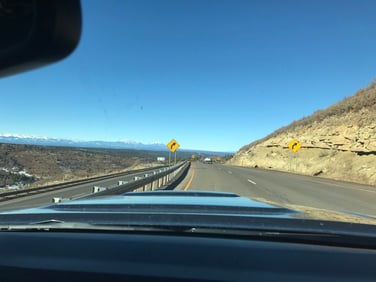 Waco
As you leave Dallas, Waco is the first major city you'll come across. It's worth stopping here to check out the Magnolia Market at the Silos, a popular destination for fans of the HGTV show Fixer Upper. You can also visit the Dr. Pepper Museum or stroll through Cameron Park, which features over 400 acres of hiking trails, picnic areas, and playgrounds.
Fredericksburg
About halfway between Dallas and Austin, you'll come across the charming town of Fredericksburg. This German-inspired town is famous for its wineries, breweries, and distilleries, so stop for a tasting or two. You can visit the National Museum of the Pacific War or take a scenic drive through the nearby Enchanted Rock State Natural Area.
Luckenbach
Just a short drive from Fredericksburg, you'll find the tiny town of Luckenbach. This rustic town is famous for its dance hall, which has hosted country music legends like Willie Nelson and Waylon Jennings. On weekends, you can join in on a two-step or listen to live music while enjoying a cold beer.
Johnson City
Next up is Johnson City, the hometown of former President Lyndon B. Johnson. You can visit the LBJ Ranch and see the Texas White House, where President Johnson spent much of his time in office. You can also visit the Lyndon B. Johnson State Park and Historic Site, which features hiking trails and exhibits on the life and legacy of President Johnson.
Austin
Finally, you'll arrive in Austin, the capital of Texas and a hub for live music, food, and culture. Be sure to check out the vibrant nightlife on Sixth Street, grab a bite to eat at one of the city's famous food trucks, and dip in the calm waters of Barton Springs Pool. You can also visit the Texas State Capitol or stroll through Zilker Park, home to the Austin City Limits Music Festival.
You can make this road trip from Dallas to Austin in comfort and style with Texas Shuttle. Please sit back, relax, and enjoy the beautiful Hill Country scenery while our experienced drivers care for the rest. Whether looking for outdoor adventures, historic sites, or live music, this road trip has something for everyone. So pack your bags, grab your camera, and prepare for an unforgettable journey through the heart of Texas.