Dallas is not just about cowboy hats and boots. It has much more to offer, especially when it comes to outdoor recreation and adventure. If you're visiting Dallas and looking for experience, you're in the right place. In this guide, we'll share some of the best outdoor recreation and adventure spots in Dallas that you can easily explore with Texas Shuttle.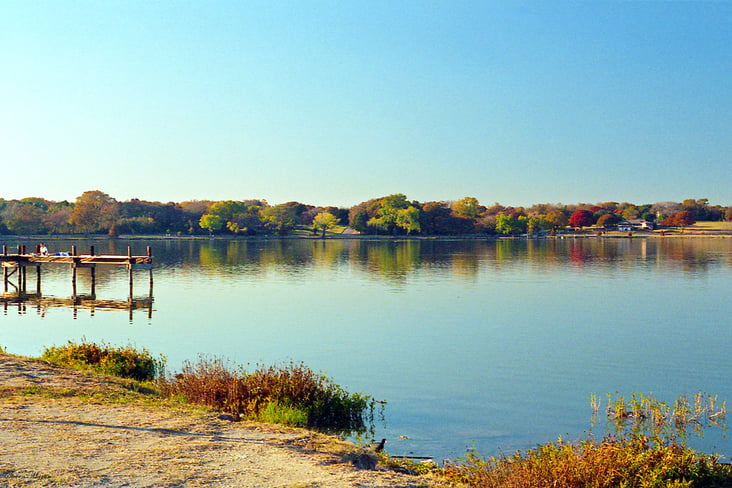 White Rock Lake
White Rock Lake is one of the best outdoor spots in Dallas. It's a 1,015-acre urban lake located in the northeastern part of the city. The lake offers various recreational activities such as fishing, kayaking, paddle boarding, and hiking. You can rent kayaks, canoes, and paddleboards from rental shops around the lake. The lake also has a 9.33-mile hike and bike trail that circles the lake and offers some stunning views.


Klyde Warren Park
Klyde Warren Park is a 5.2-acre park located in the heart of downtown Dallas. The park offers various activities such as yoga, fitness classes, and a playground for kids. The park also has food trucks, restaurants, and a small café so you won't go hungry. You can also enjoy some live music and other events hosted at the park throughout the year.


Katy Trail
Katy Trail is a 3.5-mile trail located in Dallas's uptown and downtown areas. It's a popular spot for walkers, runners, and cyclists. Some beautiful landscapes and views of downtown Dallas surround the trail. The trail also has some great restaurants and bars located along its path.


Trinity River Audubon Center
The Trinity River Audubon Center is a 120-acre nature reserve located 10 miles south of downtown Dallas. It offers various outdoor activities such as hiking, bird watching, and kayaking. The reserve has a visitor center that provides information on the local flora and fauna. The reserve also offers educational programs and events throughout the year.


Cedar Ridge Nature Preserve
Cedar Ridge Nature Preserve is a 600-acre nature reserve located in southwest Dallas. It offers various hiking trails with beautiful views of the surrounding landscapes. The reserve also has a butterfly garden, a bird-watching area, and a nature center that provides information on the local flora and fauna.
You can easily explore Dallas's outdoor recreation and adventure spots with Texas Shuttle. Our shuttle services offer comfortable and convenient transportation, so you don't have to stress about parking or navigating the city. Book your ride today and get ready to explore the great outdoors in Dallas!