San Antonio, located in south-central Texas, is a historic and culturally rich city in the United States. From the Alamo to the River Walk, there are plenty of things to see and do in San Antonio. And with Texas Shuttle's reliable and comfortable transportation services, exploring the city has always been challenging. Here's a guide to some of the top attractions in San Antonio that you can visit with Texas Shuttle.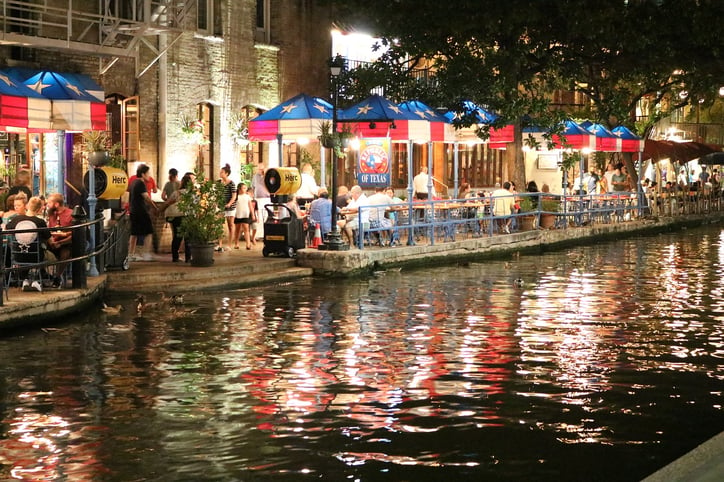 The Alamo
The Alamo is one of Texas's most famous historical sites, perhaps in the entire country. This former mission was the location of the war of the Alamo in 1836, where a small group of Texans fought to defend the mission against the Mexican army. Today, the Alamo is a museum where visitors can learn about the history of the battle and the mission.


The River Walk
The River Walk is a must-visit destination in San Antonio. This network of walkways and bridges runs along the San Antonio River and is lined with shops, restaurants, and bars. You can take a boat tour of the River Walk or stroll along the path and enjoy the sights.


Tower of the Americas


The Tower of the Americas is an iconic landmark in San Antonio. At 750 feet tall, it's the tallest building in the city. Visitors can take an elevator to the deck, enjoying panoramic views of San Antonio.


San Antonio Missions National Historical Park
It is a UNESCO World Heritage site with four Spanish frontier missions: San Jose, Concepcion, San Juan, and Espada. Visitors can learn about the rich culture and history of the missions established in the 18th century to spread Christianity to the area's indigenous people.


Market Square
Market Square, also known as El Mercado, is a massive Mexican market in the United States. Visitors can shop for authentic Mexican handicrafts, clothing, and food or soak up the atmosphere of this vibrant cultural hub.


Texas Shuttle Services
With Texas Shuttle's reliable and comfortable transportation services, you can easily visit all of these top attractions in San Antonio; for travelers visiting San Antonio, Texas Shuttle offers convenient and stress-free transportation to the city's top attractions. With our reliable shuttle services, you can enjoy air-conditioned comfort and plenty of storage space for your luggage, all while our experienced drivers navigate the city's busy streets. Whether exploring the Alamo or strolling along the River Walk, Texas Shuttle has you covered. Book your ride today for a hassle-free travel experience. Our experienced drivers will get you to your destination safely and on time.


Book your shuttle ride with Texas Shuttle today and discover the historical and cultural treasures of San Antonio!