Texas is known for its love of sports, and there's no shortage of exciting games and events to attend throughout the year. Whether you're a fan or just looking for a fun experience, following a Texas sporting event is a must-do. And with the convenience of Texas Shuttle, catching the action has always been challenging. Here are some of the top sporting events in Texas to add to your must-see list.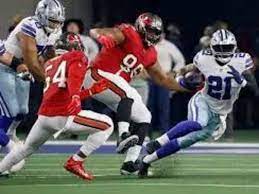 Dallas Cowboys Games
The Dallas Cowboys are the most iconic and successful franchises in the NFL, and attending a game at AT&T Stadium in Arlington is an actual bucket list experience. Attending a Cowboys game is an unforgettable experience, from pre-game tailgating to the post-game fireworks. With the stadium's state-of-the-art technology and entertainment, there's never a dull moment, even if the game doesn't go your way.
Houston Rockets Games
Houston is home to the NBA's Houston Rockets, and attending a game at the Toyota Center is a must-do for any basketball fan. With superstars like James Harden and Russell Westbrook leading the way, the Rockets always provide an exciting and fast-paced game. And with new food and drink options at the Toyota Center, the concessions won't disappoint you.
San Antonio Spurs Games
The San Antonio Spurs have a rich history in the NBA, with five championships. Attending a game at the AT&T Center in San Antonio is a great way to experience the passion and energy of the team and its fans. And with the iconic "Go Spurs Go" chant ringing through the arena, you'll feel like a genuine part of the action.
Texas Rangers Games
Baseball fans will want to attend a game at Globe Life Park, home of the Texas Rangers. With its retractable roof and air-conditioned seating, you can enjoy the game no matter the weather outside. And with various food and drink options, including classic ballpark favorites and local Texas cuisine, you'll have plenty to snack on during the game.
Houston Livestock Show and Rodeo
For those looking for a unique and exciting experience, the Houston Livestock Show and Rodeo is a must-see. Held every March at NRG Stadium, the rodeo features some of the best cowboys and cowgirls in the world competing in events like bull riding and barrel racing. And with live music performances from some of the biggest names in country music, the rodeo truly celebrates Texas culture.
Texas has something for everyone, no matter what sport you enjoy. And with the convenience of the texas shuttle, attending these exciting events has never been easier. So pack your bags, grab your tickets, and prepare for an unforgettable Texas sports experience.