You must have heard about the Texas Sports Hall of Fame in Waco. This place honors the local sportsperson and athletes. All sports lovers must give this place a visit. Sports are a significant aspect in our lives. Playing a sport has numerous benefits. It not only keeps us fit and healthy but also brings discipline into our lives. When our body is young, we don't think much about staying fit, but as we grow old, it shows signs that it needs to be taken care of. As we keep growing old, it's essential to stick to at least one sport so that suddenly we don't find ourselves on the stretcher of a hospital. Playing sports doesn't only benefit our health but also makes us have a better personality. It teaches us discipline, time management, communication, and leadership skills. It also helps us in having better self-esteem and building relationships. Along with everything else, it also allows us to have good mental health. The time we spend playing sports helps us stay focused and distracts us from unpleasant thoughts.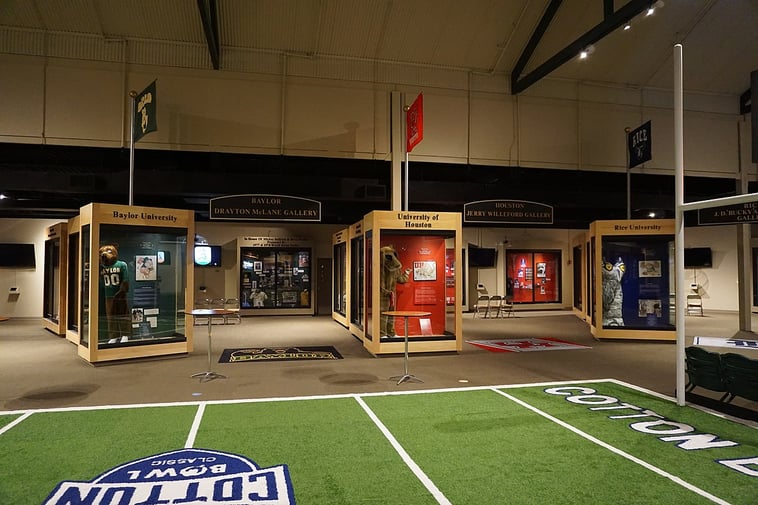 Origin
More than 400 Texas sports legends are honored in the Texas Sports Hall of Fame. The ex-sports editor of the Beaumont Enterprise, Thad Johnson, gave the idea for this hall of fame. Johnson talked to the Texas Sportswriters Association in 1949, and all sports writers unanimously agreed. In 1951, Texas became the first state to honor its athletes with its own hall of fame. This place was under the guidance of Texas Sports entrepreneur Lamar Hunt. It was first opened in Grand Prairie on May 23, 1981. Then in 1993, Waco had its grand opening of the Texas Hall of Fame as it was shifted to Waco by many prominent members of the Waco community. This place expanded in 2010, including Texas's preeminent college conference, the Southwest Conference (SWC), and Health, Education, and Fitness center. The Southwest conference displays the grand history of legendary athletes in Texas. The Texas Hall of Fame also has the Texas Tennis Museum and the Texas High School Football Hall of Fame. It exhibits more than 6,000 pieces of sports memorabilia.
The Texas Sports Hall of Fame & Museum is at 1108 S. University Parks Drive, Waco, Texas 76706. It's open Monday to Saturday from 9 am to 5 pm. You can also rent this place for parties, receptions, meetings and banquets. With the Texas shuttle service, you can book your ride to this place whenever you want. The Texas Shuttle service is safer, affordable, flexible, and more convenient than any other ride. We have DFW to Waco Shuttle service. Our service provides you with door-to-door service and is available 24/7. You can also change the time or date with us without being charged. There's less hassle, and you save more money with us.