In the center of Texas Country, Fredericksburg is a small town with a rich culture, history, beautiful scenery, and thriving arts and culture scene. To make the best of your visit to Fredericksburg, consider booking a trip with Texas Shuttle.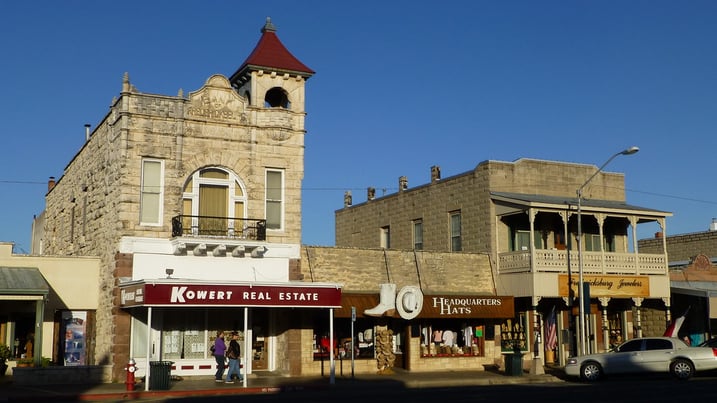 Why Choose Texas Shuttle
Texas Shuttle offers shuttle services from several locations, including Austin and San Antonio, to Fredericksburg and the surrounding areas. With their experienced drivers, you can sit back and enjoy the scenic drive without worrying about navigating unfamiliar roads or finding parking.


Experience the Beauty of Texas Hill Country
The Texas Hill Country is famous for its rolling hills, scenic vistas, and beautiful wildflowers. Take a scenic drive along the Willow City Loop, a popular scenic route that offers breathtaking views of the surrounding landscape, or visit Enchanted Rock. This massive natural rock formation is a popular hiking destination.


Explore Fredericksburg's Rich History
German settlers founded Fredericksburg in the mid-19th century. The town still boasts a rich cultural heritage, with many historic buildings and museums that glimpse the area's rich history. Visit the Pioneer Museum, which houses artifacts and exhibits that tell the story of Fredericksburg's early settlers, or take a self-guided walking tour of the town's historic district, which features well-preserved 19th-century buildings and homes.


Enjoy Fredericksburg's Thriving Arts and Culture Scene
In addition to its rich history, Fredericksburg is famous for its thriving arts and culture scene. Visit one of the many art galleries and studios that line Main Street, or attend a concert or performance at Festival Hill. This beautiful outdoor performance venue hosts various yearly musical and cultural events.


Texas Shuttle provides a stress-free and comfortable way to explore the Hill Country, offering various transportation options to suit your needs. From private car rentals to shared shuttles, Texas Shuttle ensures you can sit back and enjoy the journey without worrying about driving or finding a parking spot.


Not only does Texas Shuttle make getting to Fredericksburg and the surrounding areas convenient, but they also provide helpful recommendations and advice for things to do and see in the area. With knowledgeable and friendly drivers, you'll be able to make the best of your visit to the Texas Hill Country.


In addition, Texas Shuttle takes pride in its commitment to safety, comfort, and reliability. With well-maintained vehicles and experienced drivers, you can be sure that your Texas Hill Country getaway will be a smooth and memorable one. Book your trip with Texas Shuttle today and explore all Hill Country offers.