April marks the beginning of the Major League Baseball season, and there's no better way to kick off the excitement than by catching a game with the Texas Rangers. If you plan to attend a game this April, Texas Shuttle has you covered with our reliable transportation services. Here's everything you must know about catching the Texas Rangers this April.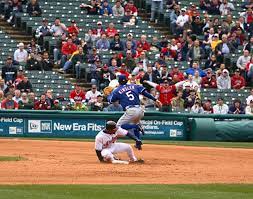 Transportation with Texas Shuttle
At Texas Shuttle, we understand that getting to and from the game can be a hassle. That's why we offer affordable and reliable transportation services to help you get there without stress or hassle. Our shuttles can pick you up from your doorstep, hotel, or any other location and drop you off at the stadium. And when the game is over, our shuttles will be waiting to take you back home.
Tickets and Seating
Attending a Texas Rangers game is popular in the Dallas-Fort Worth area, so purchasing your tickets in advance is essential. Tickets can be purchased online through the official Texas Rangers website or ticket resellers such as StubHub or SeatGeek. When purchasing tickets, you'll have various seating options, ranging from affordable seats in the outfield to luxurious seats behind home plate.
Food and Drinks
Every trip to a baseball game is complete with some delicious snacks and refreshing drinks. The Texas Rangers stadium offers a variety of food and beverage options to satisfy any craving. From classic stadium fares like hot dogs and nachos to local Texan favorites like brisket sandwiches and loaded baked potatoes, you will find something to please your taste buds. And for those over 21, a wide selection of beer, wine, and cocktails is available.
Game Day Tips
To make the most of your Texas Rangers experience, here are a few tips to keep in mind:
Arrive early: Gates open 90 minutes before the start of the game, so arriving early will give you time to explore the stadium and find your seats before the fun begins.
Bring sunscreen: With the Texas sun shining down, it's essential to protect your skin with sunscreen, especially if you'll be sitting in the outfield.
Wear comfortable shoes: You'll be doing a lot of walking around the stadium, so be sure to wear comfortable shoes.
Be prepared for the weather: The weather can be unpredictable in Texas, so bring a light jacket or poncho, just in case.
With the baseball season kicking off in April, it's the perfect time to catch a Texas Rangers game. Whether you're a die-hard fan or going for a fun outing with friends or family, attending a Texas Rangers game is a must-do activity in the Dallas-Fort Worth area. With Texas Shuttle's transportation services, you can make the experience stress-free and enjoyable. So book your transportation today and prepare to cheer on the Texas Rangers in action.