Dallas is known for its love of sports, and it's no surprise that the city has a wide range of teams and sporting events to enjoy. Whether you're a fan of football, baseball, basketball, or hockey, Dallas has something to offer. With the help of Texas Shuttle, you can quickly get around the city and explore all it has to offer. Here's a guide to the top sports teams and events in Dallas.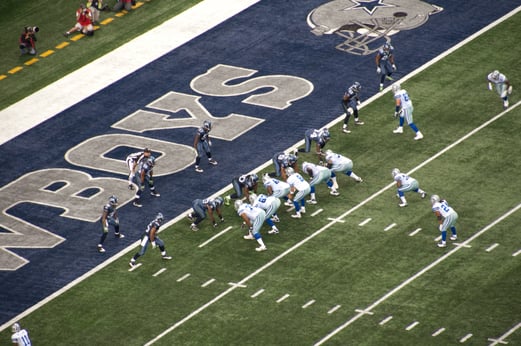 Dallas Cowboys
They are one of the most well-known football teams in the country. They play at AT&T Stadium in Arlington, just a short ride from downtown Dallas. The stadium is a must-visit for any football fan, with its massive video screen, retractable roof, and state-of-the-art amenities. Make sure to catch a game during the fall season, as the energy in the stadium is electric.
Texas Rangers
If you're a baseball fan, you will want to watch a game at Globe Life Field, the Texas Ranger's home. The stadium is located in Arlington, just a short drive from downtown Dallas. You can take in a game during the summer months and enjoy the modern amenities of this state-of-the-art stadium.
Dallas Mavericks
The Dallas Mavericks are the city's basketball team, playing at the American Airlines Center in downtown Dallas. The center is a hub for sports and entertainment, and it's worth exploring even if you're not attending a game. The Mavericks have a passionate fan base, and their games are always high-energy.
Dallas Stars
Hockey fans can catch the Dallas Stars in action at the American Airlines Center. The team has a dedicated fan base and has recently enjoyed significant success. Even if you're not a hockey fan, attending a game is an experience in itself, with the fast-paced action and lively atmosphere.
Cotton Bowl Classic
The Cotton Bowl Classic is an annual college football game held at the Cotton Bowl Stadium in Dallas. It's a highlight of the college football season and attracts fans from all over the country. The stadium is located in the Fair Park area of Dallas, which is worth exploring even if you're not attending a game.
You can quickly get to any sporting event with Texas Shuttle. Our shuttles are equipped with comfortable seating and air conditioning, and our experienced drivers will contact you at your location safely and on time. Book your ride today and explore the best of Dallas' sports scene.