As the largest states in the US, Texas boasts a rich culinary scene that's as diverse as its people. Texas will satisfy your cravings whether you're a seasoned foodie or someone who loves good eats. And with ours convenient Texas shuttle, it's easy to explore the state's top food destinations without worrying about driving or parking. Here are some of the best foodie experiences in Texas accessible with Texas shuttle.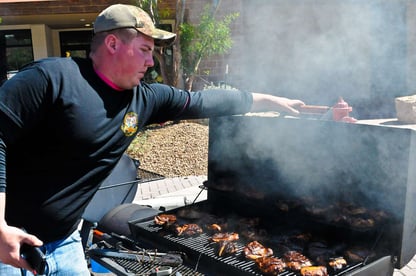 Barbecue Bliss
Texas is famous for its barbecue, and for a good reason. The state's BBQ joints offer mouthwatering flavors and aromas that can't be beaten, from brisket and ribs to sausage and pulled pork. Some popular barbecue destinations easily accessible by shuttle include Franklin Barbecue in Austin, Snow's BBQ in Lexington, and Kreuz Market in Lockhart.
Tex-Mex Delights
When it comes to Tex-Mex cuisine, Texas is the place to be. From enchiladas and tacos to fajitas and chile con carne, there's no shortage of delicious options. Some of the best Tex-Mex restaurants easily accessible by shuttle include Matt's El Rancho in Austin, Mi Tierra in San Antonio, and Ninfa's on Navigation in Houston.
Craft Breweries
For beer lovers, Texas has plenty to offer. The state has a thriving craft brewery scene, with various styles and flavors to suit every palate. Some of the best craft breweries accessible by shuttle include Saint Arnold Brewing Company in Houston, Jester King Brewery in Austin, and Freetail Brewing Co. in San Antonio.
Farm-to-Table Freshness
Texas has you covered if you want fresh, locally sourced ingredients. The state has many farm-to-table restaurants showcasing the best Texas-grown produce and meat. Some top farm-to-table destinations easily accessible by shuttle include Odd Duck in Austin, The Granary 'Cue & Brew in San Antonio, and Coltivare Pizza & Garden in Houston.
Sweet Treats
Every meal is complete with a sweet finish, and Texas has plenty of dessert options to satisfy your sweet tooth. From classic pies and cakes to trendy treats like macarons and ice cream sandwiches, there's something for everyone. Some of the best sweet spots easily accessible by Texas shuttle include Gourdough's Public House in Austin, Bakery Lorraine in San Antonio, and The Chocolate Bar in Houston.
Texas is a foodie's paradise with its rich culinary scene and convenient Shuttle transport options. Whether you're in the mood for barbecue, Tex-Mex, craft beer, farm-to-table cuisine, or sweet treats, there's no shortage of opportunities to explore. So hop on and get ready to savor the best Texas cuisine.