San Antonio, Texas, is a city with a rich history and culture that is reflected in its many museums and galleries. With so many options, figuring out where to start can take time. Luckily, many of the city's top cultural attractions are easily accessible by Texas Shuttle, making exploring all that San Antonio has to offer easy. Here is a guide to some of the best museums and galleries in the city that you can visit with the help of Texas Shuttle.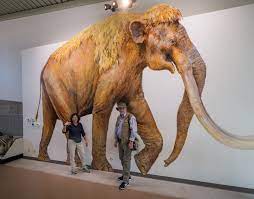 The Alamo
The Alamo is one of San Antonio's most iconic landmarks and a must-visit for anyone interested in Texas history. This UNESCO World Heritage Site was once a Spanish mission and later a site of a battle that played a significant role in Texas's fight for independence. Visitors can tour the Alamo's historic buildings, view artifacts from the war, and learn about the people who fought there.
San Antonio Museum of Art
It is a world-class museum that features over 30,000 works of art worldwide, including ancient Greek and Roman art, contemporary art, and a significant collection of Latin American art. The museum's galleries are housed in a historic brewery building along the River Walk, making it a unique and enjoyable destination for art lovers.
McNay Art Museum
The McNay Art Museum is another must-visit for art lovers, particularly those interested in modern art. The museum's collection includes works by renowned artists such as Pablo Picasso, Georgia O'Keeffe, and Jackson Pollock. The museum also has beautiful gardens and a sculpture collection worth exploring.
Blue Star Contemporary
Blue Star Contemporary is a contemporary art museum that displays the work of emerging and established artists from San Antonio and beyond. The museum features a changing lineup of exhibitions throughout the year, making it a destination that is always fresh and exciting. In addition to its galleries, Blue Star also hosts events, artist talks, and workshops that provide opportunities for visitors to engage with the local arts community.
The Witte Museum
The Witte Museum is a natural history and science museum that offers visitors the chance to explore Texas's natural and cultural history. The museum features interactive exhibits, hands-on activities, and a range of artifacts that tell the story of the state's diverse ecosystems, Native American cultures, and early explorers.
Whether you're interested in history, art, or science, there's something for everyone in this vibrant Texas city. With so many museums and galleries in San Antonio, choosing just a few takes a lot of work. But with the help of Texas Shuttle, it's easy to hop from one cultural destination to the next.