If you're waiting for a fun and exciting road trip in Texas, look beyond the Dallas to Fort Worth route. This trip takes you through the heart of the Lone Star State, passing through charming towns, historic sites, and breathtaking landscapes. And the best way to travel is with Texas Shuttle, which provides safe and reliable transportation between these two great cities. So pack your bags, buckle up, and prepare for an adventure on the Wild West road trip!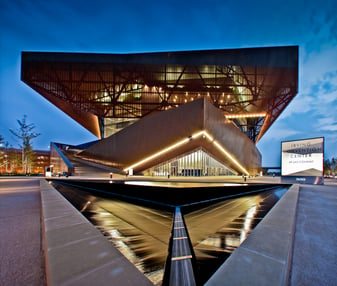 Dallas
Your journey begins in Dallas, the largest city in North Texas and a hub of culture, entertainment, and commerce. You could spend weeks exploring this dynamic metropolis, but you should notice a few highlights. Start with a visit to the Dallas Arboretum and Botanical Garden, a stunning 66-acre oasis of flowers, trees, and sculptures. Then make your way to the Sixth Floor Museum at Dealey Plaza, which chronicles the life of President John F. Kennedy and the events of his assassination. If you're a sports fan, take the chance to see the Dallas Cowboys or the Dallas Mavericks in action. And for a taste of the local cuisine, try some Texas-style barbecue at Pecan Lodge or Lockhart Smokehouse.



Irving
After leaving Dallas, hop on Texas Shuttle and head west to Irving, a vibrant city home to numerous Fortune 500 companies and some of the best attractions in the area. If you're a fan of the arts, enjoy the Irving Arts Center, which hosts exhibitions, concerts, and performances year-round. For some history, visit the Ruth Paine House Museum, where Lee Harvey Oswald stayed in the days leading up to JFK's assassination. And if you're a sports enthusiast, catch a game at the Toyota Music Factory or the Byron Nelson Golf Classic.
Fort Worth
Fort Worth is the last Wild West road trip stop, famous for its Western heritage, art museums, and stockyards. Start your visit with a stroll through the Fort Worth Water Gardens, a beautiful park with cascading fountains, pools, and waterfalls. Then head to the Kimbell Art Museum, a world-renowned institution that houses masterpieces by Michelangelo, Rembrandt, and Monet. For cowboy culture, visit the Fort Worth Stockyards, a historic district with cattle drives, rodeos, and western shops. And if you want to sample some Tex-Mex cuisine, head to Joe T. Garcia's, a legendary restaurant serving enchiladas, fajitas, and margaritas since 1935.
The Wild West road trip from Dallas to Fort Worth with Texas Shuttle is a fantastic way to explore Texas's beauty, history, and culture. Whether you're a nature lover, history buff, or foodie, there's something for everyone on this adventure. So book your trip today and get ready to discover the Wild West!