Fort Worth is a city in the U.S. state of Texas. It is the fifth-largest city in Texas and the 17th-largest in the United States. Fort Worth is part of the Dallas–Fort Worth metroplex, it is the fourth-largest metropolitan area in the United States. The city is known for its Western heritage and the Stockyards National Historic District, which is home to the Fort Worth Stockyards, a former livestock market that is now a popular tourist destination. Fort Worth, Texas, has a rich history and culture and offers visitors a wide range of activities. Here are five things to do in Fort Worth: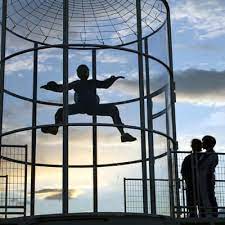 Immersive Gamebox - Grandscape is a chain of amusement and theme parks. As this place features motion tracking, projection mapping, touch screens, and surround sound, Immersive Gamebox is like nothing you have experienced! You'll encounter many fun and exciting games you can enjoy with your friends and family. You can select the game you wish to play and the immersive experience.
Urban Axes is a company that operates indoor axe-throwing venues. The company offers axe-throwing as a form of entertainment and also hosts events such as birthday parties, corporate events, and league nights. They have locations in several cities across the United States, including Austin, Texas. The Austin location likely has axe-throwing lanes, trained staff to instruct and supervise, and safety precautions in place. Check their website or call their number for more information on their specific amenities and services.
iFLY Indoor Skydiving is a company that operates indoor skydiving facilities where people can experience freefalling in a safe, controlled environment. iFLY's indoor skydiving experience uses a vertical wind tunnel to simulate the freefall portion of skydiving, allowing people to float on a cushion of air. It is an excellent way for people to experience the thrill of skydiving without having to jump out of an airplane. They offer different packages for first timers, groups, kids, etc.
Battleground Ranch
Battleground Ranch is a shooting and hunting ranch located in Texas. It offers a variety of activities, including hunting, target shooting, and tactical training. The farm has a wide range of firearms and equipment available for rent and provides training and instruction for individuals and groups. They have different options for hunting, such as wild hogs, deer, and exotic game. The ranch also offers corporate retreats, team-building activities, and events such as bachelor parties.
The Escape Game is a company that operates escape room experiences at various locations across the United States. One of their locations is in Grapevine, Texas. An escape room is a physical adventure game in which players solve puzzles and riddles using clues, hints, and strategies to complete the objectives. Players are usually given a set time limit to unveil the secret plot hidden within the rooms. The Escape Game Grapevine offers several different escape room experiences with unique themes and storylines.
Texas shuttle refers to a transportation service that provides transportation between different locations within Texas. These services can include airport shuttles, bus and coach services, and long-distance transportation between cities. Texas shuttle's fleet of vehicles includes vans, buses, and luxury vehicles, depending on the size of the group and the type of service needed. They are known for their prompt, safe, and comfortable service. Book your ride, and for more information, contact (817) 403-6196.