Every time we plan our vacation to some place, we are usually sorted about the visits in the day. In Houston, there are so many places to go. But we actually get confused about where to go to enjoy the nightlife. There are so many pubs, clubs, bars, and restaurants that it gets overwhelming for us to decide on something. But don't worry; we have got you covered. Here's a list of places that you can go to enjoy your nightlife in Houston: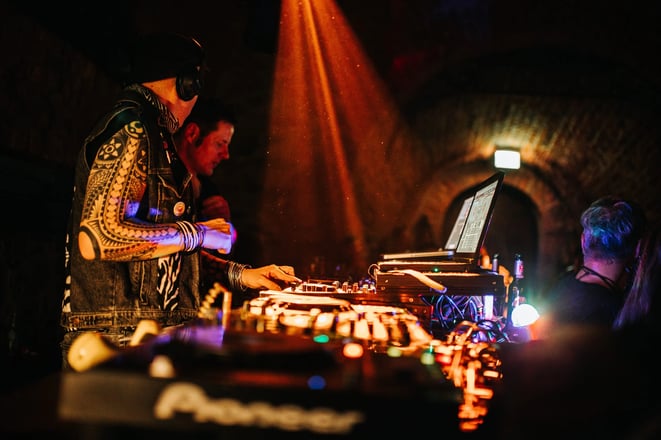 1. Black Labrador Pub
Black Labrador Pub is located at 4100 Montrose Blvd. It's in Southern Houston and has an English setting to it. This place has installations like warm fireplaces, low-lit sets, and cozy interiors. Even the exterior of this Pub has a British look. You can see the creepers climbing its outskirts, an ideal Montrose location with vintage signage. This is definitely the place for you to enjoy some quality time with friends.
2. Sambuca
Sambuca is located at 909 Texas Ave, Houston. They offer you a blend of delicious and healthy food and drinks. This place has live music every night. Sambuca has an elegant atmosphere with classic cocktails and a mouth-watering menu. Here people enjoy their drinks listening to jazz blues, head-banging pop, or country music.
3. Blanco's
Blanco's is located at 3406 W Alabama St, Houston, which is right in the middle of river oaks. This place opened in 1982, and since then, it has been serving its customer's secret recipes of happiness. If you are looking for cheap beer, live music, and a good round of pool, then this is the place for you.

Texas Shuttle will help you plan your ride to these beautiful, unique churches in Houston. You can book our Dallas to Houston shuttle service. We will pick you up and drop you off at your exact locations. Almost all rides are non-stop in nice cars, SUVs, or shuttles. We are available 24/7. You can also change the time or date with us without being charged. There's less hassle, and you save more money with us. The Texas Shuttle is safer, affordable, flexible, and more convenient than any other ride. Book a ride with us this season to experience that warm and stress-free holiday vibe. It even reduces the unwanted cost incurred on the fare of taxis and buses to reach home. We provide professional chauffeurs with uniform and clean vehicles. Our mission is to create lifetime customer loyalty by exceeding our customer's expectations in terms of service.