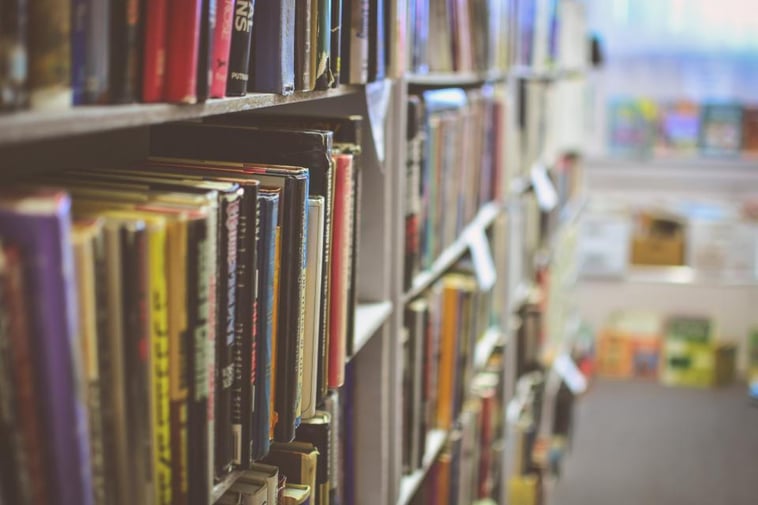 We all want to experience paradise in some form. But the definition of paradise is different for everyone. For some, it will be a room full of candies and toffees; for some, a room filled with fancy clothes and accessories; and for some, a room filled with books will be their paradise. We call this place the library. Every book lover wants to spend the rest of their life in libraries by reading a book and sipping coffee.
The library has a lot of significance not just for book lovers but for everyone else as well. It's that one place where we get access to our culture, history, science, and everything else. It's a doorway to wisdom and knowledge. If you are someone looking to spend your afternoon amidst all the wonderful books in Texas, then here are some places for you:
1. Armstrong Browning Library
As the name suggests, this library is dedicated to the works of Victorian poets Robert and Elizabeth Barret Browning. This library has the most extensive collection of books, letters, manuscripts, and memorabilia pertaining to Brownings. Armstrong Browning Library also has a significant collection of primary and secondary texts of 19th-century literature. They also host many exhibits to tell the couple's tales and the people close to them. The library also holds temporary exhibitions featuring rare books, a stained art collection, and artworks dating back to the 1800s.
2. Red Men Museum and Library
Red Men museum and library is a history museum and research library owned by the Texas Red Men Foundation, Inc. It aims to preserve the history of the improved order of Red Men and the Degree of Pocahontas. They hold a wide range of artefacts. The library has a collection focusing on the history of Waco, the Second World War, and the Civil War. The museum also holds fun exhibits showcasing historical artefacts such as a ring that belonged to a silent film star Rudolph Valentino, a writing desk that belonged to Aaron Burr, and many more.
3. Lee Lockwood Library and Museum
The Lee Lockwood Library and Museum was originally built for the Waco Scottish Rite of Freemasonry's headquarters. The building has three floors holding all sorts of exhibits. These exhibits put up fascinating facts about Freemasonry and its history pertaining to both the US and the rest of the globe. You can also rent this place for events with up to 500 guests.


Texas Shuttle will help you plan your rides to these excellent libraries in Waco, Texas. You can book DFW to Waco shuttle service. We will pick you up and drop you off at your exact locations. Almost all rides are non-stop in nice cars, SUVs, or shuttles. We are available 24/7. You can also change the time or date with us without being charged. There's less hassle, and you save more money with us. The Texas Shuttle is safer, affordable, flexible, and more convenient than any other ride. Book a ride with us this season to experience that warm and stress-free holiday vibe.