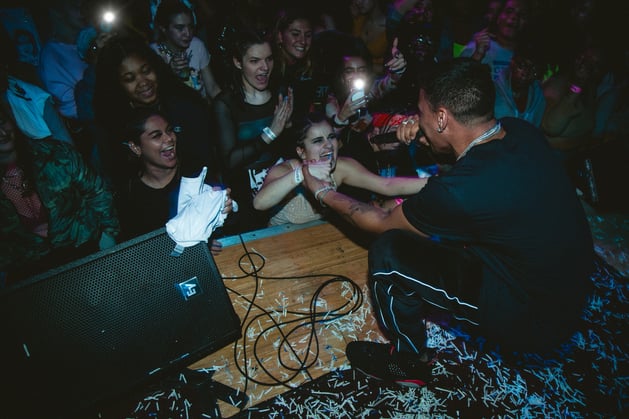 HEROES LOUNGE - Ladies' Night Out Thursdays
HEROES LOUNGE - Ladies' Night Out Thursdays is a popular event for women in Dallas looking to have a fun and social evening. Held at HEROES LOUNGE, this event features a night of music, drinks, and good company, all in a relaxed and welcoming atmosphere. Whether you're looking to catch up with friends or meet new people, HEROES LOUNGE - Ladies' Night Out Thursdays is an excellent option for women looking to enjoy a night out in Dallas


Mr.X Dallas - Ladies Love RnB Thursdays
Ladies Love RnB Thursdays at Mr.X Dallas is a popular event for women in Dallas, Texas, who love R&B music. Held at Mr. X Dallas, this event features a night of R&B music, dancing, and socializing, all in a relaxed and friendly atmosphere. Whether you're a fan of classic R&B hits or the latest R&B tracks, Ladies Love RnB Thursdays at Mr. X Dallas is the perfect place to enjoy nightlife with friends or meet new people who share the same love of R&B music. So if you're looking for an exciting and social night out, check out Ladies Love RnB Thursdays at Mr. X Dallas.


Headquarters Dallas - Friday Ladies Night @ Headquarters
Headquarters Dallas is a nightclub and bar located in Dallas, Texas. The venue offers a vibrant atmosphere and lively environment that attracts locals and visitors alike. On Fridays, Headquarters Dallas transforms into a hot spot for ladies with a Ladies Night event that features great music, drinks, and a lively crowd. The event is a perfect way for women to come together and unwind after a long week, with music ranging from R&B and hip-hop to house and pop. The club's sound system and light show add to the energetic atmosphere, making it a great place to dance and have fun. Ladies Night at Headquarters Dallas is a popular event and a must-visit for anyone looking for a fun and stylish night out.


Radio Azad Galentine's Ladies Night Out Party
"Galentine's Ladies' Night Out Party" is a unique event likely organized by Radio Azad and is themed around celebrating women's friendships and relationships. It is typically held on or around Galentine's Day, which is observed on February 13th and is a day for women to celebrate and appreciate their female friendships. The party could include music, dancing, food, drinks, and various activities and games. Radio Azad, a radio station based in Dallas, Texas, offers a mix of Bollywood and Punjabi music.


Texas Shuttle is a transportation service based in Texas that provides shuttle services to various destinations within the state. We provide airport shuttles, inter-city transportation, and charter services. We offer a shared-ride shuttle, private car, and executive SUV services for individuals, groups, and corporate clients. Book your ride today, and for more information, contact (817) 403-6196.