If you're a foodie planning a road trip from Dallas to San Antonio, you're in for a treat. The journey from Dallas to San Antonio is just over four hours by car, making it a perfect road trip for a weekend getaway. Texas Shuttle allows you to travel comfortably and in style and explore the best culinary hotspots. Here are some must-visit spots for foodies from Dallas to San Antonio.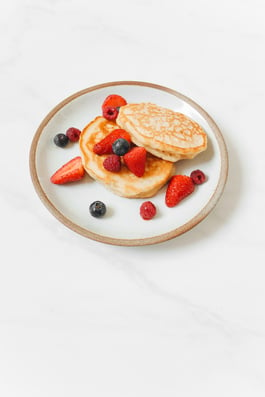 Waco
On your way to San Antonio, make a pit stop in Waco, home of Magnolia Market and the famous Silos. While in town, check out Milo All Day, a cozy restaurant known for its brunch menu. From fluffy pancakes to avocado toast, Milo All Day has it all. If you crave something sweet, try the bakery at the Magnolia Market for some delicious cupcakes.
Austin
A trip from Dallas to San Antonio would only be complete with a stop in Austin. With its vibrant food scene, Austin is a culinary hotspot to be noticed. Start your culinary journey in Austin with a visit to Franklin Barbecue, an iconic barbecue joint featured on numerous food shows. Be prepared to wait in line for hours, but trust us, and it's worth it.
For something a little different, try Launderette, a casual restaurant serving Mediterranean-inspired cuisine with a Texas twist. If you want something sweet, stop by Voodoo Doughnut for creative and delicious doughnuts.
Lockhart
About an hour south of Austin, you'll find Lockhart, a small town home to some of the best barbecues in the state. You'll find four iconic barbecue joints in Lockhart with unique flavors and styles. Black's Barbecue, Kreuz Market, Smitty's Market, and Chisholm Trail Barbecue are all worth a visit, so be sure to sample them all.
San Antonio
Finally, you'll arrive in San Antonio, where the culinary scene is as vibrant as the city. Start your food journey in San Antonio with a visit to the famous River Walk, where you'll find numerous restaurants and bars with stunning views of the river. If you're in the mood for Tex-Mex, try Mi Tierra Cafe y Panaderia, a colorful restaurant that has been serving delicious food for over 75 years.
For something more upscale, head to Battalion, an Italian-inspired restaurant known for its handmade pasta and wood-fired dishes. And if you're in the mood for something sweet, stop by Lick Honest Ice Creams for some unique and delicious ice cream flavors.
With Texas Shuttle, you can sit back and relax as you explore the best culinary hotspots on a road trip from Dallas to San Antonio. Whether you're craving barbecue, Tex-Mex, or something sweet, there's something for everyone on this delicious journey.