Houston is a vibrant and diverse city that offers something for everyone. While the city is well-known for its impressive museums, restaurants, and outdoor spaces, tourists and locals overlook hidden gems. If you're looking for something off the beaten path, check out these unique and underrated attractions in Houston with Texas Shuttle.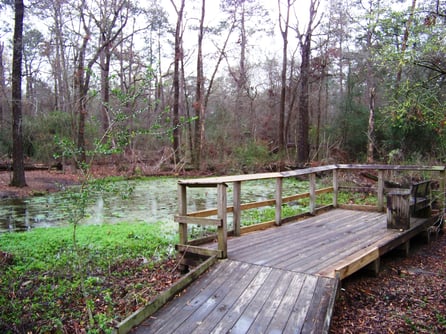 The Orange Show
The Orange Show is a whimsical and colorful outdoor sculpture garden created by Jeff McKissack, a Houston postman. The park features a variety of folk art pieces, including a maze made of scrap metal, a stage, and a giant orange. Visitors can explore the garden independently or tour to learn more about the site's history and creator.
Houston Arboretum and Nature Center
It is a 155-acre nature preserve in the city's heart. The center features five miles of hiking trails that wind through the forest, wetlands, and meadows. Visitors can also explore the interactive nature center and participate in various programs and events throughout the year.
Buffalo Bayou Park Cistern
The Buffalo Bayou Park Cistern is a unique underground space built in 1926 as a drinking water reservoir. After decommissioning in the 1970s, the space sat unused for years before being repurposed as an art installation in 2016. Today, visitors can take guided tours of the cistern and experience the mesmerizing light and sound installations projected onto the space's 221 concrete columns.
Smither Park
Smither Park is an eclectic and colorful public park home to various unique sculptures and installations. Visitors can stroll through the beautiful garden and admire the brightly colored mosaics, whimsical sculptures, and other creative structures. The park was created as a community art project, with local artists and volunteers contributing to the design and construction of the park's various elements.
The Menil Collection
While not exactly a hidden gem, the Menil Collection is often overlooked in favor of other museums in Houston. The museum features a vivid collection of art from ancient to contemporary, including works by Picasso, Matisse, and Warhol. The museum is also free to the public, making it an affordable and accessible destination for art lovers.
Houston is a city full of surprises, and these hidden gems are just a few examples of the unique and underrated attractions that can be found throughout the city. Whether you're a resident there or a visitor, be sure to check out these off-the-beaten-path destinations and experience Houston in a whole new way with Texas Shuttle.