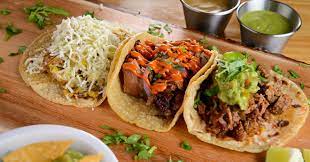 Visiting the JFK Memorial and Dealey Plaza is a poignant experience and a must-visit for anyone interested in American history. The JFK Memorial is a simple, modernist structure located in downtown Dallas and is a memorial to the 35th President of the United States. The Memorial consists of a rectangular-shaped building with a shallow pool of water surrounded by a grove of live oak trees. Dealey Plaza, located just a few blocks from the JFK Memorial, is the assassination site and has since become a popular tourist destination.


The Dallas Museum of Art is a world-renowned institution that houses an extensive collection of over 24,000 works of art from all over the world. The Museum's collection spans from ancient times to the present day and includes various styles and media, from artwork and sculpture to photography and decorative arts.
Try One Of Dallas' Famous BBQ Restaurants
Dallas is renowned for its delicious BBQ, and if you're a fan of this classic American cuisine, you're in for a real treat. Some of the most popular BBQ restaurants in Dallas include Pecan Lodge, known for its juicy brisket, fall-off-the-bone ribs, signature sauces, and Smoke, which offers a modern twist on traditional BBQ with a menu that features dishes like BBQ tacos and smoked salmon. No matter what type of BBQ you're in the mood for, you're sure to find it in Dallas. So if you're looking to satisfy your craving for delicious, smoky meats, be sure to include a visit to one of the city's famous BBQ restaurants during your trip.
AT&T Stadium, home to Dallas Cowboys, is one of the most epic sports venues in the United States. With its massive size, state-of-the-art facilities, and impressive architecture, AT&T Stadium is a must-visit for sports fans and anyone interested in modern stadium design. Visitors to AT&T Stadium can take a guided tour of the facility, which includes a visit to the locker room, the field, and the luxury suites. The tour provides a unique behind-the-scenes look at one of the world's most technologically advanced sports venues and is a great way to experience the excitement of AT&T Stadium.
End your first day in Dallas with these activities in the comfort and style of Texas Shuttle Service. Texas Shuttle is a shuttle service based in Texas that provides transportation to and from various destinations, including airports, hotels, and popular tourist attractions. We aim to offer a convenient and affordable way to travel with comfortable vehicles and experienced drivers. With Texas Shuttle, you can sit back and relax as you're transported to your destination in comfort and style.