Texas has a diverse landscape, and while many people associate it with sprawling cities and desert-like terrain, it also boasts over 600 miles of Gulf Coast shoreline. From Galveston's bustling beaches to South Padre Island's peaceful shores, Texas's coastal getaways offer something for everyone. In this blog, we'll highlight some of the best beach destinations in Texas that are easily accessible with the Texx`as shuttle, so you can easily plan your next seaside adventure.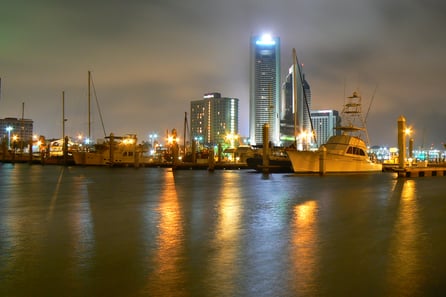 Galveston
Galveston is a popular coastal getaway for Texans and out-of-state visitors alike. Located just an hour's drive from Houston, it's an easy day trip or weekend getaway. The city has a lively boardwalk, historical attractions, and plenty of beachfront for sunbathing and swimming. The beaches are wide and clean, with gentle waves perfect for families with children. You can also explore the city's many historic buildings, like the 19th-century Bishop's Palace or the Moody Mansion.
Corpus Christi
Corpus Christi is a bustling city located on the Gulf Coast, and it's the perfect destination for beachgoers who enjoy a lively city scene. The town boasts several excellent beaches, including North Beach, famous for its boardwalk, and the USS Lexington, an aircraft carrier-turned-museum. The city also offers many cultural attractions, like the Corpus Christi Museum of Science and History and the Texas State Aquarium.
South Padre Island
South Padre Island is a paradise for beach lovers on the southernmost tip of Texas. The island offers 34 miles of uninterrupted beachfront, making it the perfect destination for anyone relaxing in the sun. Plenty of water sports are available, like kayaking, parasailing, and fishing, and the island is also known for its lively nightlife. If you're looking for a more relaxed atmosphere, you can head to the island's nature reserve to spot sea turtles, dolphins, and other wildlife.
Port Aransas
Port Aransas is a charming beach town on Mustang Island, just a short drive from Corpus Christi. The city has a laid-back vibe and a beautiful beachfront that stretches for miles. The town has many shops, restaurants, bars, and several local attractions like the Port Aransas Museum and the University of Texas Marine Science Institute. You can also take a ferry from Port Aransas to the nearby San José Island, a popular spot for birdwatching and beachcombing.
Rockport
Rockport is a charming small town just a short drive from Corpus Christi. The city is known for its excellent seafood; plenty of restaurants offer fresh fish and shellfish. The town has a beautiful waterfront and several great beaches, like Rockport Beach Park. Many local attractions exist, like the Texas Maritime Museum and the Fulton Mansion State Historic Site.
In conclusion, Texas's coastal getaways offer a variety of experiences for every type of traveler. Whether you're looking for a lively city scene or a peaceful beach retreat, there's a destination that will suit your needs. With the Texas shuttle, you can easily plan a day trip or weekend getaway to any of these beautiful beach towns, so start planning your next adventure today!