Texas is full of history, and one of the most intriguing aspects of the state's past is its ghost towns. These once-thriving communities now lie abandoned, offering a glimpse into Texas' pioneering days. This blog will highlight some of the state's most fascinating ghost towns and offer insights into their history and current condition. If you're a history buff or enjoy exploring off-the-beaten-path destinations, Texas' ghost towns are worth visiting.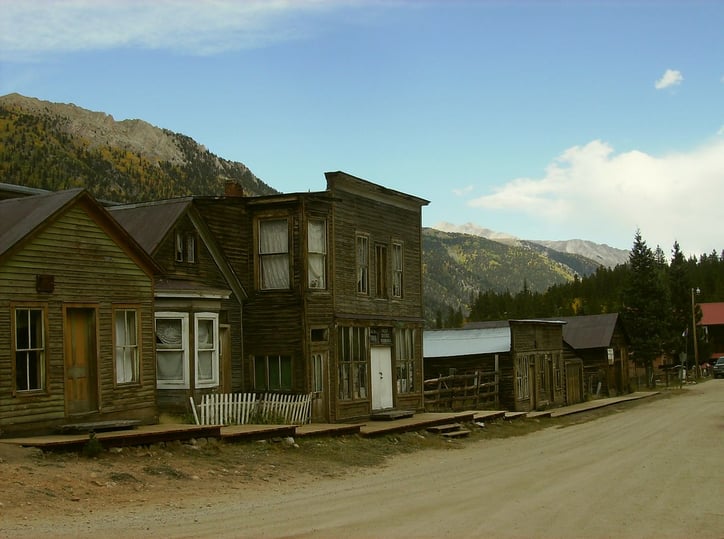 Terlingua:
Terlingua was a significant producer of cinnabar, the primary ore of mercury, during the early 1900s. Visitors can explore the remains of the mining operations, including several old mine buildings and the ruins of the Chisos Mining Company. The Terlingua cemetery is also famous, featuring unique grave markers and memorials.


Calvert:
Calvert was established in the mid-1800s and quickly became a central railroad town due to its location on the Houston and Texas Central Railway. Today, visitors can explore the historic downtown area and its well-preserved Victorian-era buildings, including the Calvert Hotel and the Robertson County Courthouse.


Shafter:
Shafter was established in the 1880s and became a significant producer of silver during the late 1800s and early 1900s. Visitors can explore the town's cemetery, which is the final resting location of many of the town's former residents, including some of the miners who worked in the area. The ruins of several of the town's former buildings, including the old schoolhouse, can also be seen.


St. Elmo
Located in Chaffee County, St. Elmo is one of the best-preserved ghost towns in Texas. Visitors can explore the town's well-preserved buildings, including several historic homes and the old general store.


Thurber
Located in Erath County, Thurber was once a thriving coal mining town. Today, visitors can explore the town's historic downtown area and its former buildings, including the power plant and the company store.


Texas' ghost towns are a fascinating and sometimes eerie reminder of the state's past. While some of these towns have been well-preserved, others lie in ruins, slowly being reclaimed by nature. If you're interested in exploring Texas' ghost towns, be sure to do your research and come prepared with plenty of water and sunscreen, as many of these towns are located in remote areas with limited facilities.



Texas Shuttle is a transportation company that provides safe, reliable, and comfortable shuttle services throughout Texas. The company is committed to providing excellent customer service, and its experienced drivers ensure that passengers arrive at their stops safely and on time. With various vehicle options, including buses and vans, Texas Shuttle can accommodate individuals, families, and groups of any size. Whether you're traveling for business or pleasure, Texas Shuttle offers convenient transportation solutions at affordable prices.