The Wild West was a fascinating and romanticized period in American history, and Texas played a significant role in this era. From legendary cowboys and outlaws to historic cattle drives and frontier towns, the Lone Star State has it all. If you're looking to step back in time and experience the Wild West, Texas has several historical locations worth exploring. And with Texas Shuttle, you can easily travel to these destinations in comfort and style. This guide will look at some of the best historic locations in Texas that offer a glimpse into the Wild West.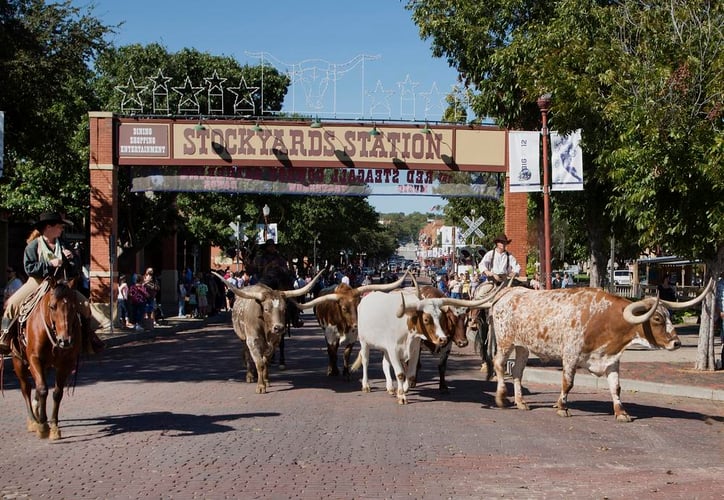 Fort Worth Stockyards:
The Stockyards is a historic district in Fort Worth that celebrates the city's cowboy culture. Visitors can witness a cattle drive, explore shops, restaurants, and bars that line the streets or catch a rodeo show. The Stockyards is also home to several historic landmarks, including the Livestock Exchange Building, which was once the largest livestock market in the world.


The Alamo, San Antonio:
A visit to Texas would only be complete with a visit to the Alamo. This historic mission played a crucial role in the fight for Texas' independence from Mexico. Today, visitors can tour the site and learn about the battle that took place here. The Alamo is also located in the heart of San Antonio, which offers plenty of other historic sites and attractions to explore.


Chisholm Trail Heritage Museum, Cleburne:
The Chisholm Trail Heritage Museum is located in Cleburne and tells the story of the famous cattle trail that ran from Texas to Kansas. The museum features exhibits on cowboy culture, the history of the Chisholm Trail, and the track's impact on the American West. Visitors can also tour the nearby Wardville ghost town and experience what life was like for cowboys in the 1800s.


Pioneer Town, Abilene:
Located in Abilene, Pioneer Town is a recreated frontier town that offers a glimpse into life on the Texas frontier. Visitors can explore the town's many historic buildings, including a blacksmith shop, a general store, and a church. Pioneer Town also hosts events throughout the year, including gunfight reenactments, live music, and cowboy poetry readings.


Fort Davis National Historic Site:
Located in Fort Davis, this former army fort played an important role in the settlement of the American West. Today, visitors can tour the site and learn about the fort's history and the daily life of the soldiers who once lived there. The site also offers stunning views of the surrounding mountains and is a popular spot for stargazing.



Texas has a rich Wild West history that's waiting to be explored. Whether you're interested in cowboy culture, historical battles, or the American West, Texas has something to offer. And with Texas Shuttle, you can easily travel to these historic locations in comfort and style. So, pack yourself and get prepared for a journey back in time.