Texas is known for its wide-open spaces, big skies, and southern charm. But the Lone Star State has a quirky side, with many strange and unusual roadside attractions. Here are just a few of Texas' most bizarre sites that are worth a visit. And with Texas Shuttle, getting it is easy and convenient. Hop on board one of our comfortable and reliable vehicles and get ready for a road trip to remember. Here are just a few of Texas's quirkiest roadside attractions.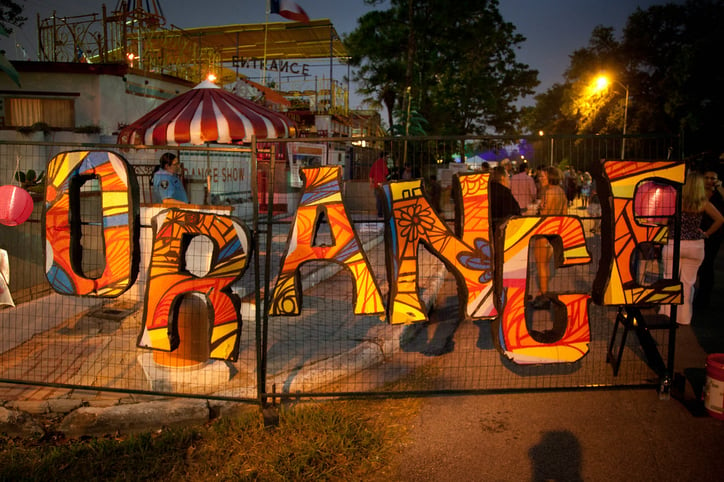 The World's Largest Cowboy Boots
Located in San Antonio, these larger-than-life cowboy boots are hard to miss. Standing at a towering 40 feet tall, the boots were built in 1980 to commemorate the city's western heritage. Visitors can take photos in front of the shoes and even step inside for a closer look.


The Orange Show
Located in Houston, the Orange Show is a maze-like structure made entirely of found objects, including scrap metal, concrete, and colorful tiles. Built by a local mail carrier, Jeff McKissack, over the course of 25 years, the Orange Show is now a beloved Houston landmark that attracts visitors worldwide.


Cadillac Ranch
Located just west of Amarillo on Route 66, Cadillac Ranch is an art installation that features a row of ten Cadillacs buried nose-first in the ground. The cars are covered in graffiti and are a popular spot for photos and exploration.


The Beer Can House
Located in Houston, this house is covered in over 50,000 beer cans. The house was built by a resident, John Milkovisch, who spent over 20 years collecting and attaching beer cans to the exterior. Visitors can take a guided tour of the house and even see some of Milkovisch's other beer can creations.


The Giant Fire Hydrant
Located in Beaumont, this massive fire hydrant stands 24 feet tall and weighs over 4,500 pounds. The hydrant was built in 1999 and is a popular spot for photos and a symbol of the city's fire department.


The World's Largest Bowie Knife
Located in Bowie, Texas, this 20-foot-tall knife was built in 1976 to commemorate the city's namesake, James Bowie. Visitors can take photos with the knife and learn more about Bowie's history.


With Texas Shuttle, visiting these offbeat roadside attractions is a breeze. Our comfortable and reliable transportation services will get you to your stop safely and on time. Whether you're traveling solo or with a group, we have a variety of vehicles to suit your needs. So why not add some quirk to your next Texas road trip and explore the state's weirdest and wackiest roadside attractions with Texas Shuttle?