Texas is known for its rich culture and history, but it's also a food lover's paradise. From BBQ to Tex-Mex, the state offers a diverse range of cuisine options. Whether you're a local or just visiting, you will want to experience the delicious food this state provides. And with Texas Shuttle, you can travel comfortably to all the best restaurants, breweries, and wineries the state has to offer.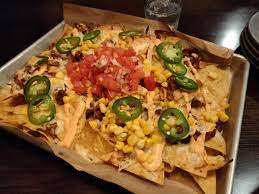 The Best BBQ in Texas
Texas is famous for its BBQ, and for a good reason. The state has a rich BBQ tradition dating back to the 1800s, and the best places to try it are in Austin and Lockhart. You'll find the perfect combination of smoky meats and tangy sauces at these iconic BBQ joints. Some of the must-try dishes include brisket, ribs, and sausage.


Tex-Mex: A Texas Staple:
Tex-Mex cuisine is another staple in Texas. This fusion of Mexican and Texan cultures offers a range of delicious dishes, including tacos, enchiladas, and fajitas. You'll find some of the best Tex-Mex in San Antonio and Dallas. From quick and casual to fine dining, there's something for everyone.
Craft Beer and Wine in Texas:
Texas is not just known for its food but also its drink. The state is home to a growing number of craft breweries and wineries. Whether you prefer a crisp IPA or a smooth red wine, you'll find it in Texas. Austin and Fredericksburg are some of the best places to try these drinks.


Sweet Treats: Desserts in Texas:
Last but not least, remember to save room for dessert. Texas offers various sweet treats, including kolaches, pecan pie, and cowboy cookies. You'll find some of the best desserts in Houston and Fort Worth.



Texas has something to offer whether you're a foodie or looking to try something new. With Texas Shuttle, you can travel comfortably to all the best restaurants, breweries, and wineries the state offers. Texas Shuttle is a convenient and reliable transportation service for travelers in Texas. It provides shuttle services to and from various cities in Texas, including Austin, Dallas, and Houston. The company offers comfortable and safe transportation to and from airports, hotels, and other destinations. With knowledgeable drivers, flexible scheduling options, and affordable prices, Texas Shuttle is the ideal solution for travelers looking to experience the best Texas offers. So why try something new on your next trip to Texas?