If you're peeking for a road trip that offers a taste of history, nature, and charming small towns, then a trip to East Texas might be just what you need. With its lush forests, rolling hills, and vibrant culture, East Texas is a hidden gem just a short ride from Dallas. And with the convenience and comfort of Texas Shuttle, your journey will surely be stress-free and enjoyable. Here are some of the must-visit stops on your East Texas road trip.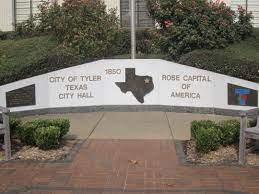 Tyler: The Rose Capital of America
Start your road trip to Tyler, the Rose Capital of America. Stop by the Tyler Rose Garden, home to over 38,000 rose bushes and the country's most extensive municipal rose garden. You can stroll through the park and admire the beautiful blooms or plan a visit during the annual Texas Rose Festival in October. To taste history, visit the Goodman-LeGrand House & Museum, a restored 19th-century mansion that offers a glimpse into East Texas' past.
Nacogdoches: The Oldest Town in Texas
Continue your road trip to Nacogdoches, the oldest town in Texas, founded in 1779. Walk through the historic downtown area and find charming shops, cafes, and restaurants. Take advantage of the Stone Fort Museum, which is found on the Stephen F. Austin State University campus, which offers exhibits on East Texas' early history. To taste nature, visit the nearby Lanana Creek Trail, a beautiful hike that winds through towering trees and alongside a creek.
Lufkin: The Hub of the Forest Country
Next up is Lufkin, the hub of the Forest Country region. For a taste of local culture, stop by the Texas Forestry Museum, which showcases the history of the lumber industry in East Texas. Visit the Ellen Trout Zoo, home to over 700 animals worldwide. And for a taste of nature, take a hike in the Angelina National Forest, where you can explore the Pinewoods' and spot wildlife.
Jefferson: The Riverport to the Southwest
End your road trip in Jefferson, a quaint town on the banks of the Big Cypress Bayou. Stroll through the historic downtown area, filled with antique shops, art galleries, and restaurants. Take advantage of the Jefferson Historical Museum, which exhibits the town's history as a riverport and steamboat hub. And for a taste of nature, ride on the Jefferson Railway, a vintage steam train that takes you through the scenic Pinewoods'.
With Texas Shuttle, you can relax by exploring East Texas's charming towns, rich history, and beautiful nature. Book your trip today and start making memories that will last a lifetime.