Located just a short drive from Houston, Galveston Island is a popular beach destination known for its miles of sandy beaches, historical attractions, and laid-back atmosphere. With Texas Shuttle, visiting this charming coastal city is easy and convenient, allowing you to relax and enjoy all the island offers.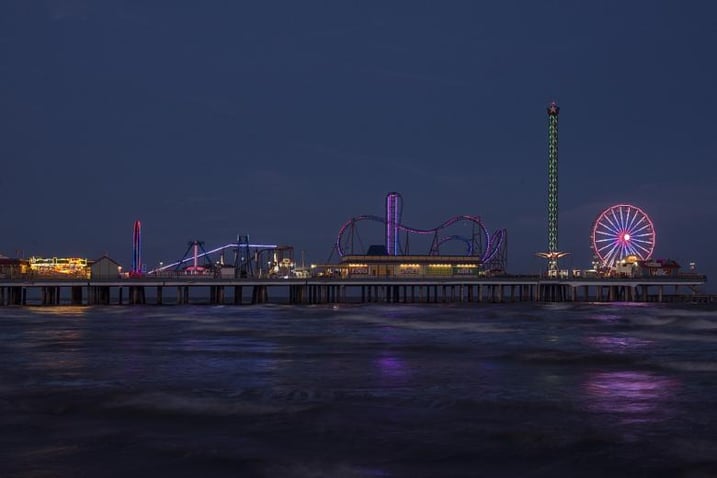 Discovering Galveston's Stunning Beaches
One of the main draws of Galveston Island is its stunning beaches, which offer visitors the opportunity to soak up the sunshine, swim in the Gulf of Mexico, and relax on the soft, sandy shore. Whether you're looking for a peaceful spot to soak up the sun or an action-packed day of surfing, fishing, or beachcombing, there's a beach on Galveston Island that's perfect for you. Famous beaches include East Beach, Stewart Beach, and 61st Street Beach, all offering easy access, ample amenities, and plenty of room to spread out and enjoy the sun and surf.


Exploring Galveston's Historical Attractions
In addition to its beautiful beaches, Galveston Island is also popular for its rich history and cultural heritage. With Texas Shuttle, visitors can easily explore the city's many historic sites and attractions, including the Galveston Island Historic Pleasure Pier, the Bishop's Palace, and the Moody Mansion Museum. Whether you're interested in architecture or history or want to experience a piece of Galveston's past, these historic sites are a must-visit for anyone visiting the island.


Relaxing at Galveston's Spas and Resorts
For those looking to unwind and relax, Galveston Island offers plenty of opportunities to do just that. With its many spas and resorts, visitors can enjoy a wide range of rejuvenating treatments, from massages and facials to yoga and meditation classes. For the ultimate in relaxation, visitors can book a stay at one of Galveston's many luxury resorts, which offer world-class amenities, stunning views, and a wide range of activities and services to help you unwind and recharge.


Tasting Galveston's Local Cuisine
Finally, visitors can experience the flavors of Galveston by exploring its many dining options, from casual seafood shacks to upscale restaurants. Whether you're in the mood for fresh-caught seafood, juicy steaks, or something in between, you're sure to find something delicious to enjoy on Galveston Island.



With Texas Shuttle, visiting Galveston Island is easy and convenient, allowing you to focus on relaxing and enjoying all these charming coastal city offers. From its stunning beaches and historical attractions to its spas and resorts and its delicious local cuisine, there's something for everyone on Galveston Island. So book your Texas Shuttle today and get ready to experience the ultimate beach relaxation! For more information, contact (817) 403-6196.