While the cities of Texas are bustling with energy, sometimes you need a break from the urban chaos. Luckily, Texas has plenty of scenic and exciting day trip options easily accessible with the Texas shuttle. So, whether you're a local or a visitor looking for a quick escape, grab your bags, hop on the shuttle, and explore Lone Star State's beautiful surroundings.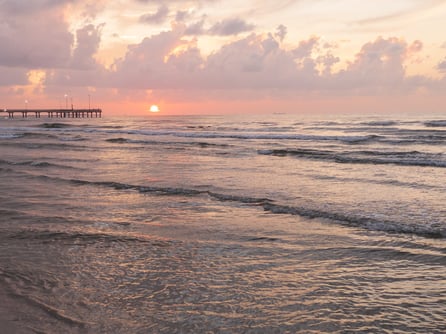 Waco: A Quaint College Town
Just a 90-minute shuttle ride from Dallas, Waco is a quaint college town that offers a perfect day trip destination. You can stroll through the lovely Baylor University campus, visit the Dr. Pepper Museum to learn about the popular soft drink's history, and catch a glimpse of the iconic Waco Suspension Bridge. For a spiritual experience, head to the Magnolia Market at the Silos, the famous home goods store Chip and Joanna Gaines run.
Fredericksburg: German Charm in the Texas Hill Country
If you're in San Antonio, a day trip to Fredericksburg is a must-do. The charming town in the Texas Hill Country is famous for its German heritage, delicious wineries, and stunning landscapes. Explore the Enchanted Rock State Natural Area, hike the scenic trails, or visit the historic museums. Make sure to stop by the local wineries and breweries, where you can enjoy tastings of the best wines and beers Texas has to offer.
Port Aransas: Beach Bliss
Located on Mustang Island, Port Aransas is just a 3-hour shuttle ride from Houston, making it a perfect beach escape for a day. The town has pristine beaches, beautiful dunes, and exciting water activities. You can take a dolphin-watching tour, go fishing, or soak up the sun on the sandy shores. When hunger strikes, head to one of the local seafood restaurants for some of the freshest seafood in Texas.
Marble Falls: Stunning Scenery and Small-Town Charm
Nestled in the picturesque Texas Hill Country, Marble Falls is just a 45-minute shuttle ride from Austin. The town is famous for its stunning scenery, including the beautiful Lake Marble Falls, where you can go fishing, boating, or relaxing by the water. Marble Falls is also home to the famous Bluebonnet Cafe, where you can indulge in some of the best comfort food in Texas.
Texas shuttle provides easy and convenient intercity transport to some of Texas's best day trip destinations. There are plenty of exciting places to explore, from Waco to Port Aransas, just a short distance from the major cities. So, next time you're looking to escape the city for a day, consider one of these destinations for fun and relaxation.