Dallas is a sprawling metropolis, and while downtown has its share of attractions, there's so much more to explore beyond the city center. Dallas is full of vibrant communities worth discovering, from trendy neighborhoods to historic districts. And the best way to see them all? With Texas Shuttle, of course. Our comfortable and convenient transportation services will take you to all the best neighborhoods in Dallas. Here's a guide to some of our favorites: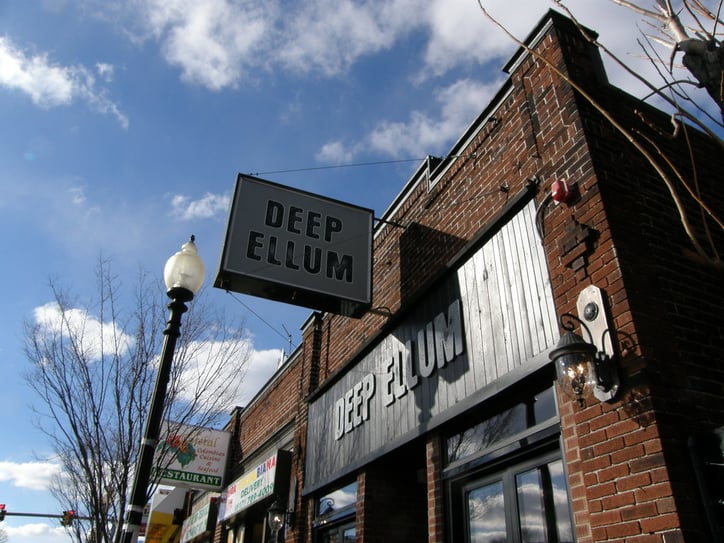 Deep Ellum
Deep Ellum is a place for art, music, and nightlife. This trendy neighborhood has a rich history as a hub for jazz and blues musicians and is still a thriving music scene today. You'll find plenty of live music venues, street art, and trendy bars and restaurants in Deep Ellum.


Bishop Arts District
The Bishop Arts District is a charming neighborhood in North Oak Cliff that's full of character. With its colorful murals, boutique shops, and delicious restaurants, it's easy to spend a whole day exploring this area. Don't miss Emporium Pies for a sweet treat or the Wild Detectives bookstore for a cozy afternoon.


Greenville Avenue
Greenville Avenue is one of Dallas's most popular neighborhoods, and for a good reason. This bustling area is home to a few of the city's best restaurants and bars, quirky boutiques, and vintage shops. Check out the Truck Yard for a unique outdoor bar experience, or grab a bite at the iconic Greenville Avenue Pizza Company.


West End Historic District
Head to the West End Historic District to taste Dallas's history. This area is home to some of Dallas's oldest buildings, including the Old Red Museum and the John F. Kennedy Memorial. Take a walking tour to learn about the district's history, or enjoy a meal at one of the many restaurants that occupy historic buildings.


Uptown
Uptown is a popular neighborhood for young professionals, and it's easy to see why. Uptown has a chic and sophisticated vibe with high-end restaurants, stylish boutiques, and high-rises. Take a stroll down McKinney Avenue to see the trendy shops and bars.


Highland Park
Highland Park is the place to go if upscale shopping and dining are more your style. This affluent neighborhood boasts high-end retailers, restaurants, and beautiful parks and gardens.
With Texas Shuttle, you can easily explore all of these neighborhoods and communities without the hassle of driving or navigating public transportation. Book your shuttle ride today and discover the best of Dallas beyond downtown.